12 PILAG RETIREES FAREWELLED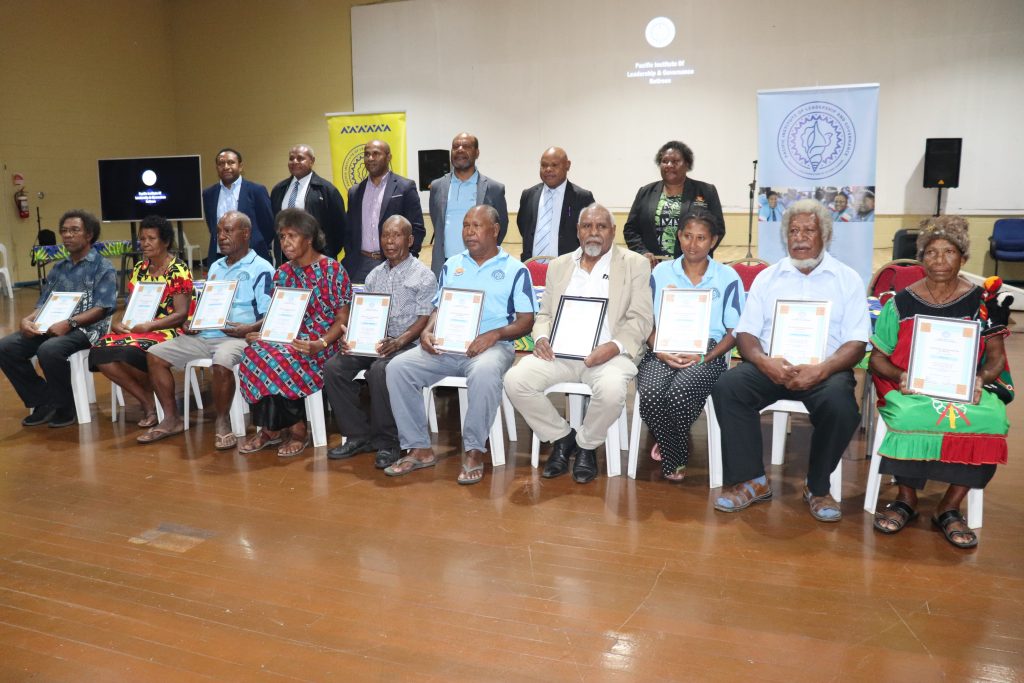 By Journalism student Mathilda Ginio
12 long serving officers from the Pacific Institute of Leadership and Government, were farewelled by the Institute on the 14th of January. Director National Agencies,
Roselyn Wrakuavia who represented DPM joined the other invited guest speakers to farewell the officers.
Ms. Wrakuavia in her remarks during the farewell of 12 retirees said, for the first time government has fully allocated k200m for this year's retrenchment exercise. Ms. Wrakuavia thanked the government for implementing the retirement.
She said, a total of 1,286 Public Servants that had reached the compulsory retirement age of 65 years had been retired but there was a big aging workforce and the number was continuing to increase.
She also thanked the Department of Treasury for making sure that funding was available for the retirement exercise.
"While some people may think they had been marginalized to being retired early while they feel young and energetic but it is the process and the age that matters.
"People might think they have been demoralized but it's good to retire early" Not many people live beyond 90 so it's good to take leave early and enjoy your savings well.
"The retires tell us story that they had passion and they were committed to their jobs for the past 42 years, those who are retiring now have been committed and they have observed time as important part of their work.
She added, it's a challenge for the public servants of today, there is no patience and commitment. They are only interested in money and focus is on their pay packet leave." she added.