Combined Effort Needed For Public Service Housing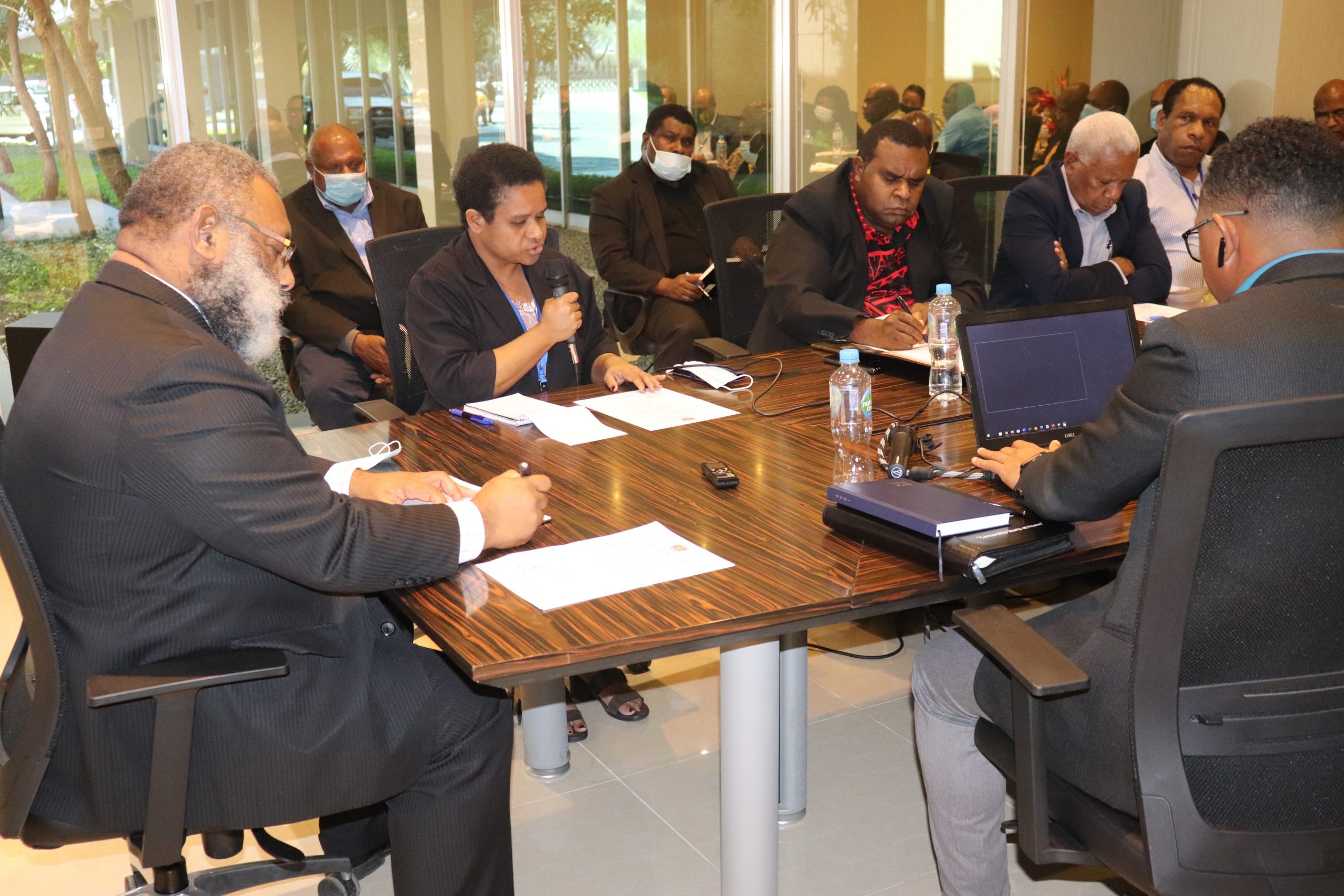 Secretary for the Department of Prime Minister and National Executive Council Mr. Ivan Pomaleu says the need for a combined effort by all line agencies is needed to push the agenda of housing as a condition of employment for public servants. Mr. Pomaleu was speaking at a meeting of all departmental heads on the Whole of Government Housing for Public Servants. The meeting was well attended and was chaired by Mr. Pomaleu. Secretary Ms. Taies Sansan in her opening remarks said, the meeting provided a great opportunity for all line agencies to come together under one roof and share their views about the issue of a Whole of Government Housing for Public Servants. "This meeting will give us an indication of where and how we can holistically progress this".
PM & NEC Secretary Mr Pomaleu in addressing the meeting stated that the issue of housing for public service is a mammoth task. He said, respective agencies have their own ideas about how to do this however he stressed that there is political leadership that we have to work with on important matters such as housing. "I hope that this meeting can lead to something more coordinated and I'd like to think that we are government and our collective interest must resonate with the interest of the land and those who will put in civil works and give us the housing we truly deserve".
Mr Pomaleu expressed that his excitement about the prospect of having housing as a condition of employment for public servants are based on 2 premise; "Firstly, If we get our act together we can actually, in that one effort, build that collective financing power to stimulate economic activity. An acre of land development can stimulate K20m worth of activity down the track. If you are to consolidate what each of you have and if you are able to have it aggregated into a collective effort we can then bring investment and financing into the picture – it stimulates economic activity. That's important for our economic development efforts and it can be done without external financing. It can be about aggregating the savings our superfunds have and the banks can lend".
Secondly Mr Pomaleu said, what attracts him to the possibility of a combined effort is that the opportunity to push the housing prices down. "If we can deliver at a certain benchmark level for a number of houses for public servants that we have control over, then the market will have to respond. We could have that as a collective effort that we bring to the table and to our government". DPM, Department of National Planning and National Housing Corporation made presentations by providing respective housing updates during the meeting.