Secretary Warns of Punctuality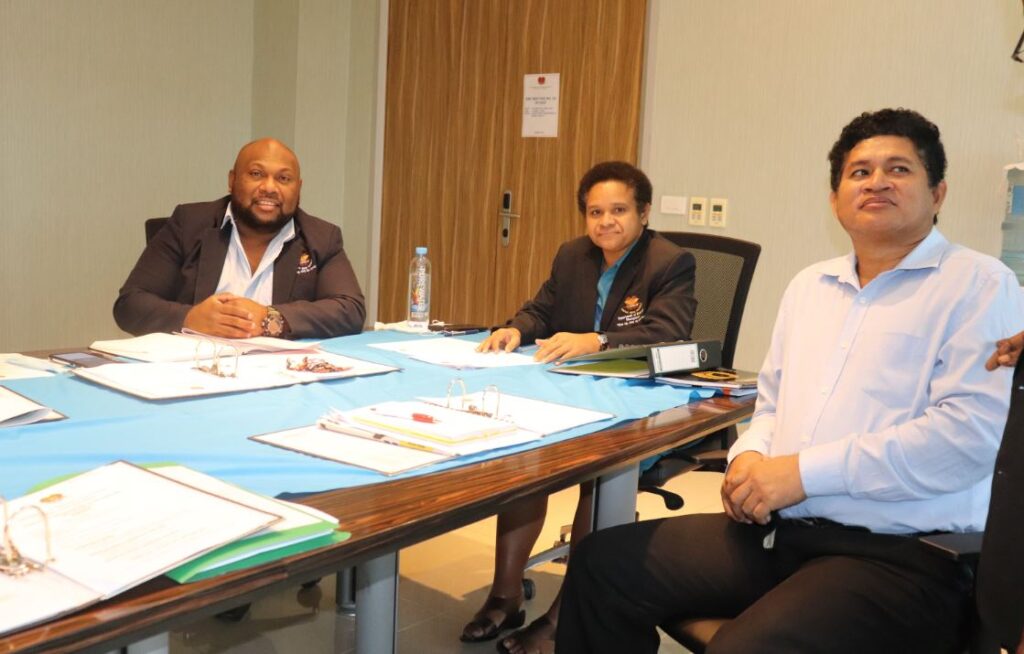 The Department of Personnel Management Secretary, Ms Taies Sansan, has challenged the Executive Management Team to lead by example in timing and attendance to work.
Ms Sansan said this during the recent EMT Meeting.
Recent changes in timing and attendances has seen EMT members signing in on a time sheet on their attendance, before attending the meeting.
Ms Sansan said the issue of time and attendance are ongoing in the Department and Public Service as a whole, and it needs to be addressed.
"The Clock in, and Clock out system that was installed in all the PC's in the Department was one of the measures to address this issue".
However, Ms Sansan said there are no action being taken to do pay deductions as yet.
"This is a challenge to you all. We are contributing to the cost of the Government".
She called on EMT members to take responsibility in addressing it.
Corporate Affairs and Capacity Building and Human Resource Management will be given the Clock in and Clock out list from MIS for further analysis so that correct measures can be made.
Staff are advised to report to their line managers or MIS if they are on duty travels or are attending meetings and are not able to clock in and out, so that they manually record them to avoid getting pay-cuts.
Ms Sansan also advised EMT members of the inappropriate dressings by young officers.
She said, "EMT members must encourage the young officers to dress appropriately".
Ms Sansan said she was frustrated to know that many DPM staff are still chewing betel-nut in the office, despite issuing circulars, which she said is not working.
"Senior officers, let's take responsibilities," said Ms Sansan.
"We must also respond to external correspondence immediately," Sansan said.
She said a lot of external correspondences have been sitting idle for more than three months and this must stop.
"Once you get the external correspondences, you must not let them call you to follow-up, you must call them and acknowledge receipt of it, and respond quickly to their matters." Meanwhile, Ms Sansan said Managers must follow orders in order to address payroll matters, time and attendances.