DPM Assists RPNGC Retirees Sign DORS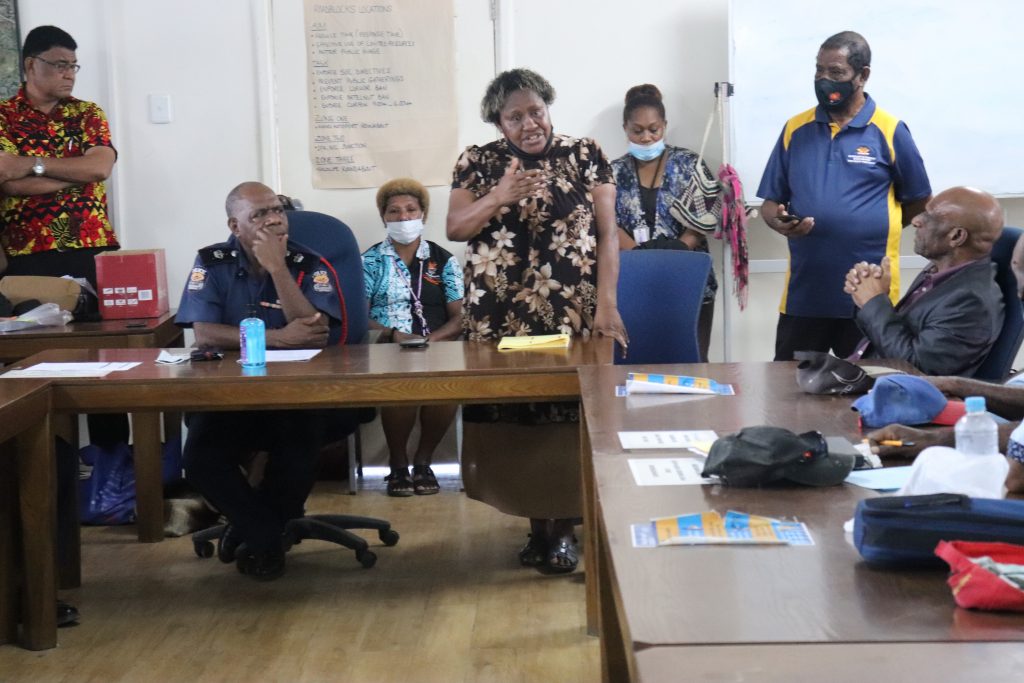 DPM officers were on hand to assist Police Officer retirees at the Boroko Police station who gathered to sign their Deeds of Release.
The officers were part of the 456 retirees from the Royal Papua New Guinea Constabulary who have been identified to be retired as part of the governments retirement exercise for this year.
In his opening remarks the MC for the signing ceremony Chief Inspector Paul Unupite was emotional when addressing the retirees. He encouraged them to get their payouts and enjoy it with their families.
During a session to have the retirees sign their Deeds of Release which is the legal document that entitles them to receive their pay out.
The DPM team led by Director National Agencies Ms Roselyn Wrakuavia in addressing the retirees said, DPM was happy to work with the RPNGC to calculate their retiree's payout.
"On behalf of the Public Service Minister and Secretary Ms Taies Sansan, I take this opportunity to thank RPNGC staff for the commitment of the HR staff to complete the retirement exercise for the retirees".
Ms Wrakuavia said, the retirement exercise for the RPNGC officers has been successful because of the commitment by the RPNGC HR staff. For RPNGC a big number of retirees have been retired last year and this year. This she said is due to the hardwork put in by the RPNGC HR team.
Ms Wrakuavia and her team provided the retirees an opportunity to see how the calculations were done.
They took the retirees through the calculations done by the DPM team and allowed them to ask questions to seek clarification.
Ms Wrakuavia told the retirees that the Deed of Release is the most important document. "Once the DOR reaches DPM and Department of Treasury, they will do the list and pass it on to Nambawan Super as the state share.
Our officers will run you through and if you have queries do let us know. Ms Wrakuavia also explained to the retirees that the retirement payout was reviewed and this time around it will no longer be paid in cheques but direct through their bank accounts.
Also present at the signing was the Police Association President Lowa Tambua. Mr Tambua who addressed the retirees expressed gratitude towards DPM staff for the work they have done behind the scenes to do the calculations for the retirees.
Mr Tambua who spoke to the retirees about a number of issues also used the occasion to thank the government for making available funding to payout retirees. He was thankful to DPM for taking time to meet with the retirees and explain to them about their calculations unlike in the past when payouts are done to retirees without any explanation.