Ground Breaking For Public Service Clinic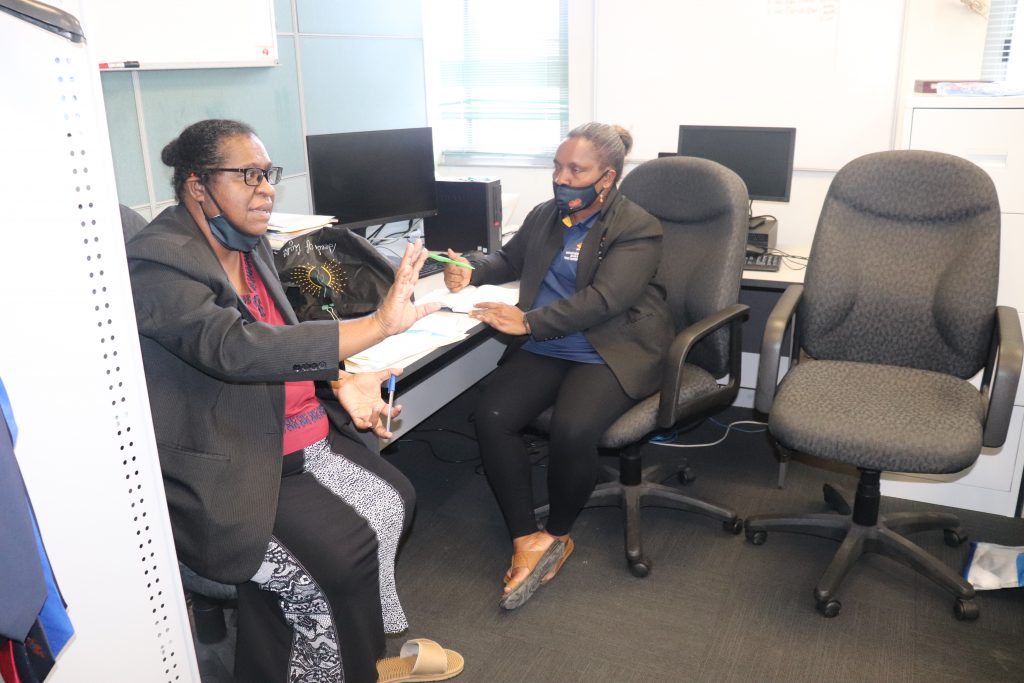 The plan to have a clinic for Public Servants in NCD looks set to be realised as meetings towards a ground breaking ceremony for the clinic continues.
Executive Manager PS & Institutional Housing Mrs Nancy Levi who is leading the team from the Central Government Office and a planning team made of representatives from various stakeholders met to plan for the ground breaking ceremony which is tentatively set for early next year.
During a meeting with Dr Goa Tau of National Department of Health, the team recommended for 28th of January 2022 to be the tentative date for the ground breaking ceremony.
This was due mainly because the year is drawing towards the shutdown period and it would be only fair to have the ground breaking for this very important intervention done at the beginning of next year.
Dr Tau said, the clinic would do good for Public Servants as they can be attended to at a clinic for Public Servants. "We will need to draw general guidelines for the clinic".
Dr Tau said, there are many factors that makes the clinic an important asset for Public Servants in NCD. Mrs Levi also provided a brief from the Planning team outlining the need to have the ground breaking done virtually given the covid-19 situation.
It was raised that the need for a structure for the staff who will run the clinic is also critical and Mrs Levi has taken note of it to raise with DPM. Dr Tau will be taking an Information Paper to the NDOH Executives to brief them on the latest on the clinic.
He said, the functionality of the clinic is critical to determine the kind of facilities that the Clinic will require.
An NDOH Technical Officer informed the meeting that the submission on equipment listing was completed and that they will be submitting it to the NDOH Executive for funding.