DPM Conducts CNA Workshop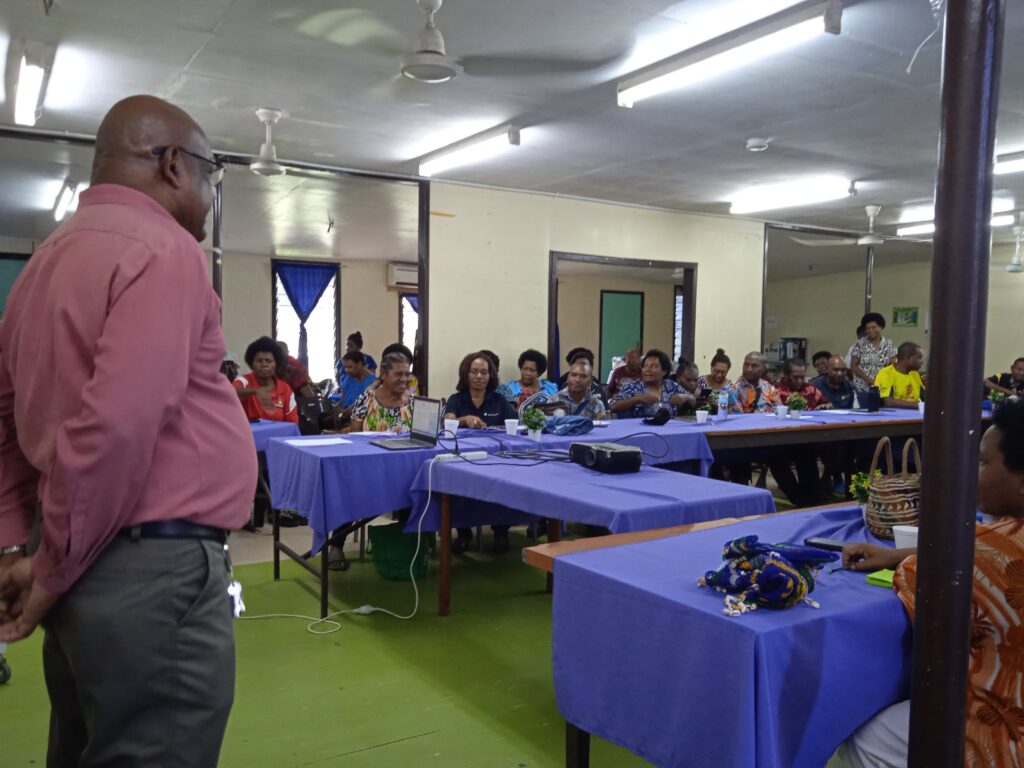 Department of Personnel Management's Capacity Building and Development team conducted a two-day Capacity Needs and Analysis (CNA) training for Morobe Provincial Health Authority this month.
MoPHA Chief Executive Officer, Dr Kipas Binga who also attended the workshop commended DPM and said that human resources are an integral part of service deliver in any sectors and that CNA is specifically about the skill sets that are needed to deliver in the different levels of healthcare.
The workshop was the first to be conducted for MoPHA.
Participants said it was long overdue   because they do not have a learning and development plan for such trainings and workshops to be conducted.
The CNA Workshop have allowed them to understand the concept of Capacity Needs and Analysis, it's importance and how it relates to having the need to develop a learning and development plan.
The workshop covered areas on introduction to Capacity Needs and Analysis, CNA in the public service and the link between CNA and Learning and Development.
CNA explains how data is analyzed, which helps to identify priority gaps that are indicated by the Authority's Learning and Development plans using the 70:20:10 learning solutions.
The participants were impressed with the approach of the 70:20:10 model which explains that a blend of different learning approaches together can provide a powerful learning, thus, the model provides a framework for how adults typically learn best, which can be applied to the National Public Service learning and Development Plans and other areas of development.
At the end of the workshop, the 63 participants were asked to fill out questionnaires which was provided by the Capacity Building and Development Division.
 CBD Executive Manager, Ms Agnes Tamate said the data collected from the questionnaires were analyzed and the  Division is working  together with the PHA to develop a learning solution.
The Senior Management and HR Team are confident to continue with the district staff as they are able to articulate and clearly explain the questionnaire to the staff.
The MoPHA Human Resource team with the support of the Ten (10) District Managers will roll-out the questionnaire to all the district staff to complete and sent back to the CBD division to proceed with data analysis and translate into district learning and development plans.
The CBD division is in constant liaison with the Australian Public Service Centre of Excellence for Workforce Planning on CNA and Learning and Development strategies for all agencies, and authorities.