DPM Conducts GESI Session for NEA Staff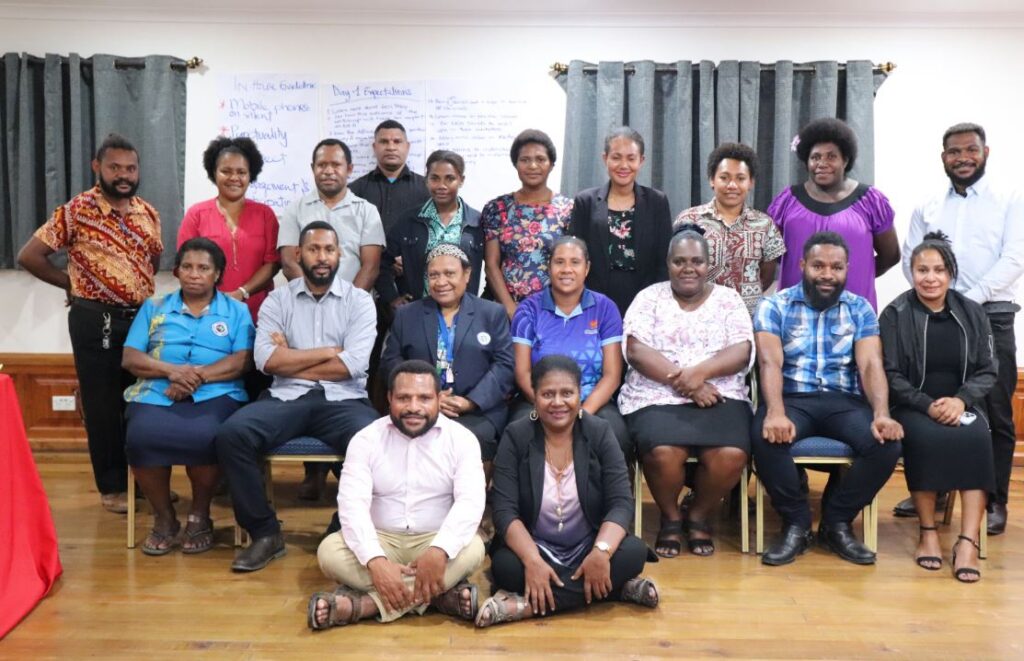 Department of Personnel Management Gender Equity and Social Inclusion (GESI) Whole of Government (WOG) branch continues to implement the GESI Policy through its Gender Equity and Sensitization and Mainstreaming workshops.
The GESI team recently completed a two-day workshop for the National Energy Authority staff, Batch One for this month.
The session was informative and enlightening for most of the participants who have expressed positive feedback particularly understanding the GESI Policy for the first time from the experts from DPM, its principles and values and how they can better implement the GESI Policy in their workplace.
Acting Manager GESI Coordination and Mainstreaming Branch, Ms. Amelia Raka said that the session was impressive and interesting because only four out of the total number of the participants that attended the workshop knew about the GESI policy.
The participants were grateful and appreciative of the delivery of the session in its simplest form that was in alignment with their roles and responsibilities.
Ms Raka explained the GESI policy in its simplest form to NEA staff and said that they now understand and know that the GESI policy is not only for women, but is an administrative policy for both men and women.
Ms Raka said it helps to create an equal playing field in the workplace so that staff can do their work equitably, in a fair way and also using transparent processes as well as maintain reporting and accountability.
NEA workshop participants recommended that DPM GESI WOG should continue conducting more training to other government agencies as well.
The GESI sensitization and mainstreaming program focuses on the role of the GESI policy and how it can be applied and established in the whole of government and in the public service.