Women Urged to do Breast Checkups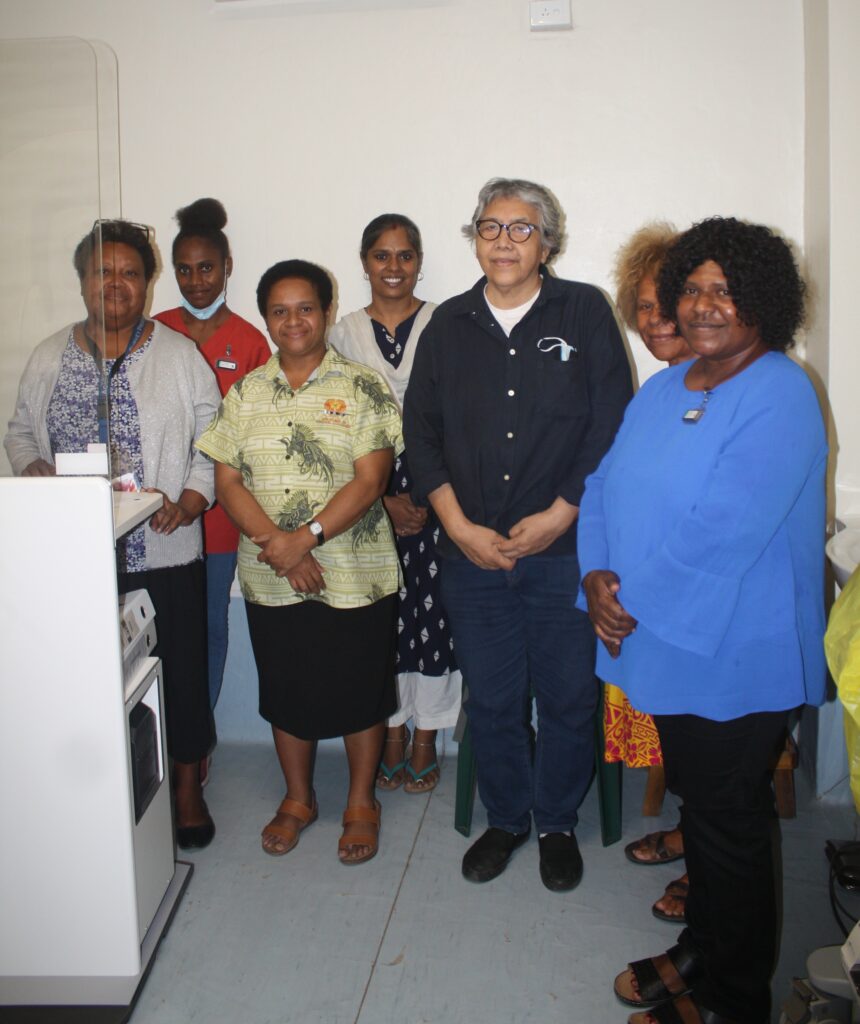 Secretary, Ms Taies Sansan is encouraging women over the age of 40 years to undergo breast screening as the country has high rates of cancer, especially breast cancer.
She made this remarks at the Port Moresby General Hospital this month, after her routine check up at the Mammogram Unit.
"I'd like to encourage a lot of women out there, our public servants, especially those over 40 years of age, even though they are not feeling anything in their breasts, it's good to come and have a checkup just to be on the safe side," said Ms. Sansan.
"The reason I came to have this breast checkup here at Port Moresby General Hospital is because I am in my mid-40s so I thought it was the right time to come and have a breast checkup," said Ms. Sansan.
"I have been given the all-clear by the doctors here at Port Moresby General Hospital so I am very happy indeed", she said.
Radiology Coordinator, Dr Monica Clement said they are not charging any fees because the Mammogram has not been commissioned.
She said women have been getting free screenings since the machine was installed last year.
Dr Clement said that so far 56 mammograms have been conducted. From this, 8 were for breast screening, while others were from those who have experienced  symptoms like lumps, pains or who have already been confirmed to have cancer.
"If you are over 40 years of age and you feel lumps or pain in your breasts, you can come for a mammogram and also have a scan to correlate," explained Dr. Clement.
"If you are under 40 and have similar symptoms, you will be sent to have an ultrasound and you will be managed from there," she said.
Meanwhile, PomGen Chief Executive Officer, Dr Paki Molumi has revealed an alarming data that it is   estimated that 600 breast cancer cases are diagnosed every year in PNG.
He said that is two women per day, however, the figures are underestimated due to the remoteness and lack of effective referral system.
"PomGen is building a modern cancer center to treat all cancers. Cancers have a high cure rate if diagnosed early. Therefor PomGen is embarking on an effective cancer screening  program for all cancers  including breast cancers," said Dr. Molumi.
"The higher quality Mammogram for Breast cancer screening was purchased by Kumul Petroleum Holdings Limited to support the PomGen modern cancer center", said Dr Molumi.