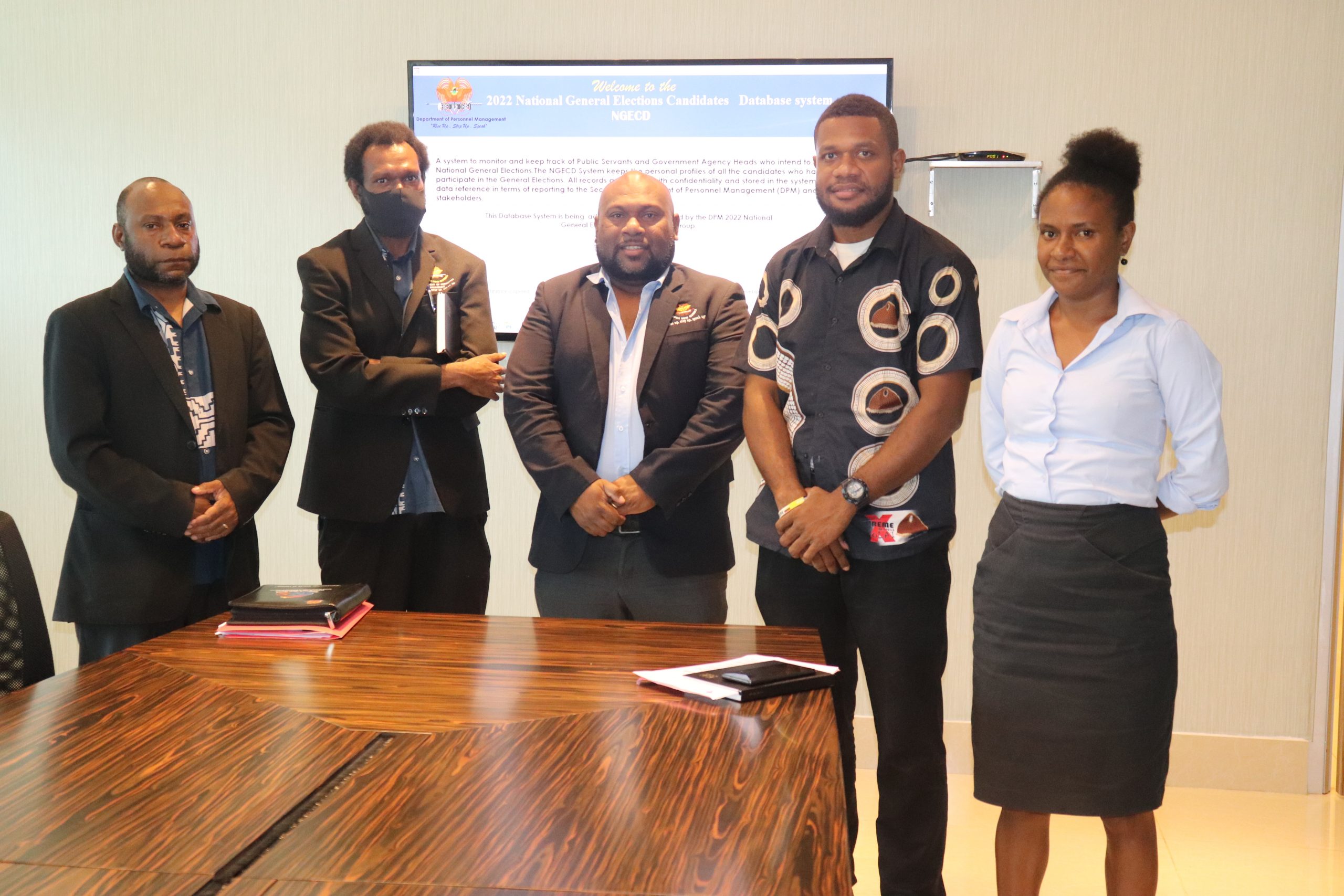 A database has been created to be used for all information of public servants who are intending to contest the 2022 General Elections.
A presentation on the database was made to Secretary Ms Taies Sansan by members of the Technical Working Group. The database will hold information about all public servants who resign to contest the 2022 General Elections to ensure Department of Personnel Management has the information of all public servants who will be resigning to contest the elections.
The database will be a system to monitor and keep track of public servants and government agency heads who intends to contest the  upcoming General Elections. The NGECD system keeps personal files of all candidates who have resigned to participate in the General Elections.
All records are treated with confidentiality and stored in the system's database for data reference in terms of reporting to Secretary Department of Personnel Management and for other relevant stakeholders. The database will be administered and managed by the DPM 2022 National General Elections
Technical Working Group. The TWG is being headed by the Acting Deputy Secretary Policy Mr Elison Kalimet. The TWG also  includes representatives from the Electoral Commission, Finance & Treasury and the Office of the Registrar of Political Parties and Candidates.