GESI Team Meets With Library & Information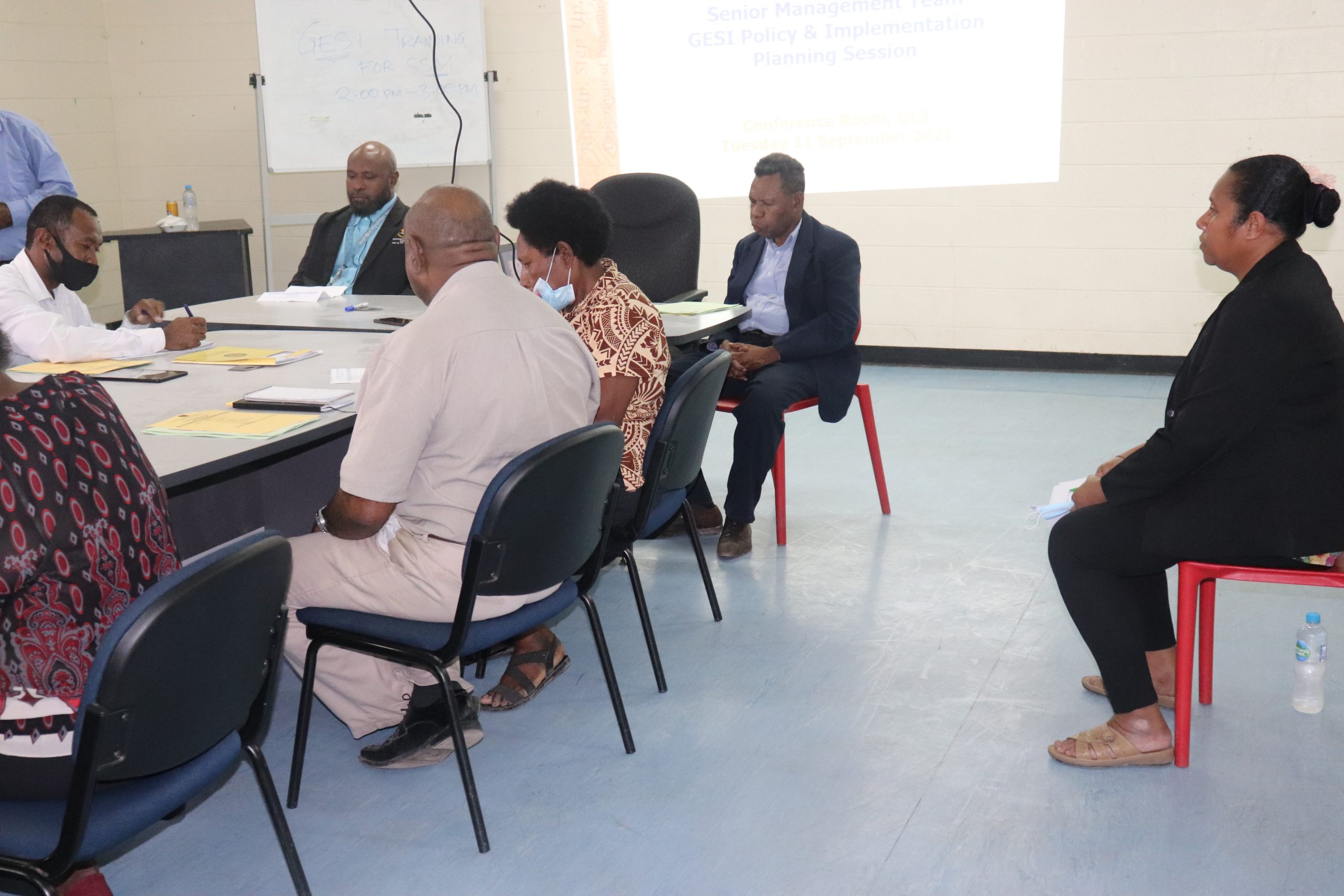 DPM's GESI Whole of Government team have continued their meetings and presentations to government agencies to enable them to understand, adopt and begin implementing the GESI policy.
The staff of the office of Library & Archives were encouraged to support the implementation of the GESI policy in their organisation.
Speaking to the executives of the organisation on the 21st of September, Executive Manager GESI (WOG)  Mr Emmanuel Ginis said, this will enable achieving the objectives of the GESI policy.
Mr Ginis when providing an overview of what GESI is, told the staff that many organisations have asked the question of why GESI.
Mr. Ginis explained that GESI is an initiative of the government and that is why it is parked with the DPM as it is the arm of government that deals with HR and cross cutting issues on the public service.
When telling the story of GESI Mr Ginis said, the need for fair and inclusiveness in the public service can be achieved through the sensitization and mainstreaming of sessions with respective organisations.
He further stated that the policy needed more support and programs for it to be implemented in respective agencies. The head of Library and archives (insert name) thanked the DPM GESI WOG team for the presentation and said the presentation to the office of the Library and Archives staff is long overdue.
Mr Chris Kelly said they are excited  that they are finally undergoing the sensitization session for their executives.  A 2 day mainstreaming session for the Office of Library and Archives staff will be conducted on the 5th and 6th of October.