DPM Signs DOR for Finance Staff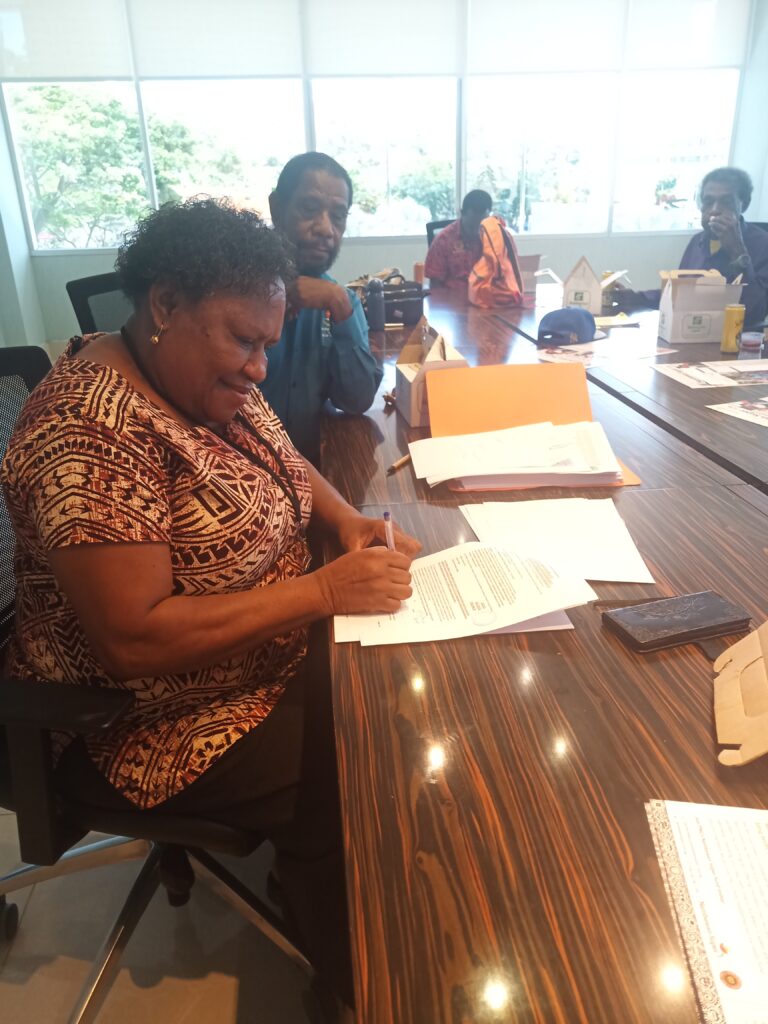 The Department of Personnel Management's HR Advisory and Compliance team have signed and issued the Deed of Release for the long serving Public Servants at the Department of Finance this month.
This has seen 28 public servants who have received their Deed of Releases, and are waiting to be paid out on the 4th Retirement Batch of 2022 under the Public Service Retirement Exercise.
Among the 28 public servants are five senior public servants who will retire at the end of this year.
National Agency Director, Ms Roselyn Wrakuavia said the retirement exercise is a continued exercise by the Government through DPM for public servants who have reached the compulsory retirement age of 65 or wish to voluntarily retire after 60 years old, or on medical grounds.
She said a K200 Million was appropriated for the 2022 retirement exercise in the national budget.
"With the senior officers retiring, there would be huge gaps in terms of knowledge and experience," she said.
She is urging young officers to work closely with senior officers and understudy them for institutional knowledge sharing.
Ms Wrakuavia and her team have identified minor problems from agencies HR Divisions which has prompted delay for DPM to make calculations.
She is appealing to their finance and HR to consult with DPM prior to sending the necessary details in for calculations in-order to do justice to them and make them retire and go home happy.