EMT Members briefed on Online Performance Management System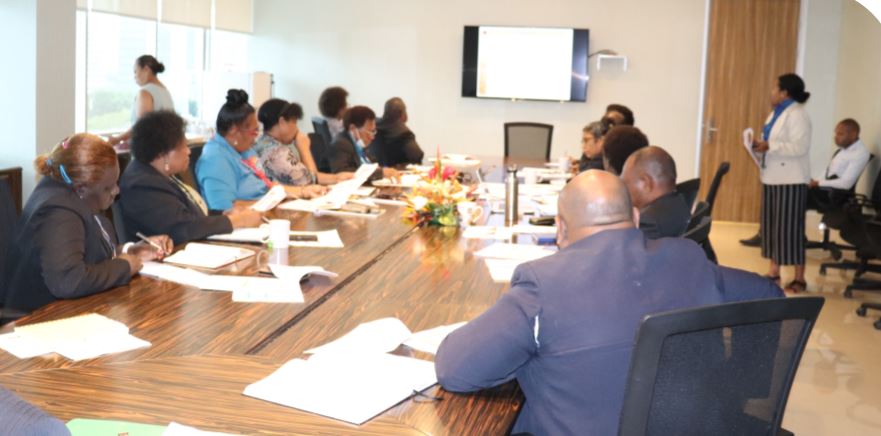 A special Executive Management Team meeting was held for the Executive Research Division to update the EMT Members on the progress of the Online Performance Management System and methods to formulate and assess Departmental Heads and CEOs online.
The presentation has resulted in the recommendation to conduct training to DPM staff, especially the planning officers and the EMT members to input their respective Key Performance Indicators (KPI) quarterly assessment.
This is one of DPM's corporate plan to go digital.
Executive Manger, Executive Contracts and Appointments, Mrs. Marita Kouga said the training of the online PMS methods to EMT members is important because DPM as the custodian of PMS must be experts before rolling it out to other state agencies.
Performance of agency heads through the Department of Personnel Management's Performance Management System will now be strictly done online.
The Manual Mode of Performance Management System will cease as of next year (2023) and Agencies will only be using the Online Performance Management System.
All government agencies will use the Data Gathering Form to upload the Departmental Head's Key Result Areas (KRAs).
Key Result Areas are assessments of a departmental head on the implementation deliverables of the department's objectives such as Corporate plans, functional responsibilities, government directives.
DPM has rolled out the online Performance Management System since 2019.
Through the online system, it would be easy for DPM to monitor the Departmental Heads performances as according to their contracts which is performance based.