DPM Signs MoA for 3 Per Cent Pay Increase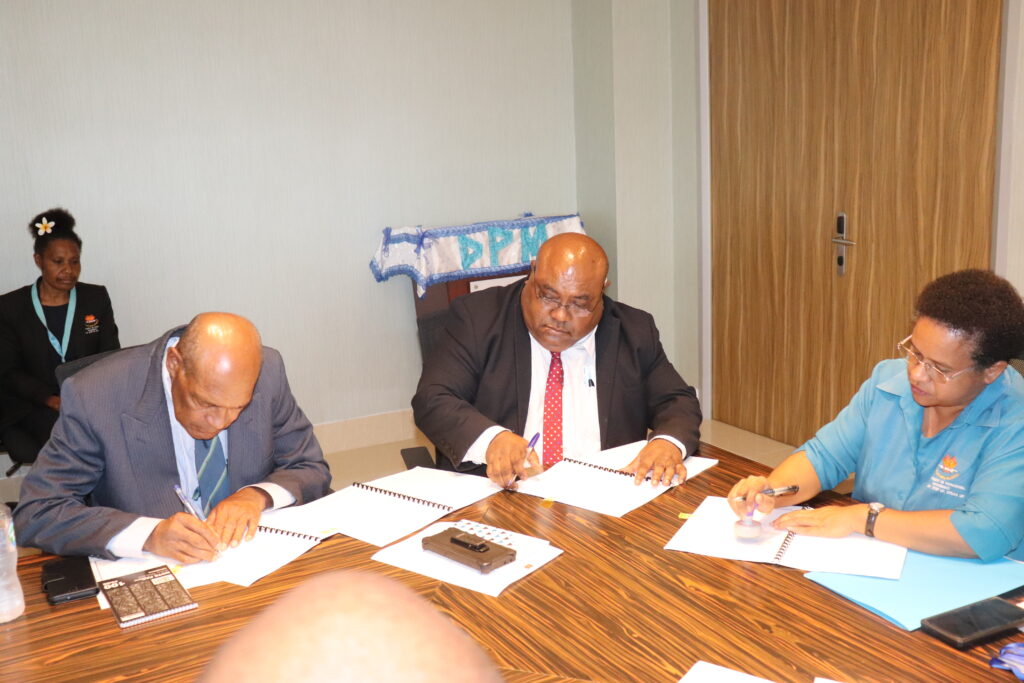 It was good news for public servants nation-wide with the signing of the Memorandum of Agreement between the Department of Personnel Management and the Public Service Employees Association to have a 3 per cent increase to the salary of the 128, 000 public servants in the country.
DPM Secretary, Ms Taies Sansan said  the MoA has paved way for the implementation of the increment commencing January 1st, 2022 to December 31st, 2024.
"DPM will work closely with the Department of Treasury and Finance Department to commence the implementation immediately," she said.
Secretary Sansan commended the Marape-Rosso government for recognizing and rewarding public servants in allocating K42 Million in the 2022 Supplementary budget that was recently passed in Parliament.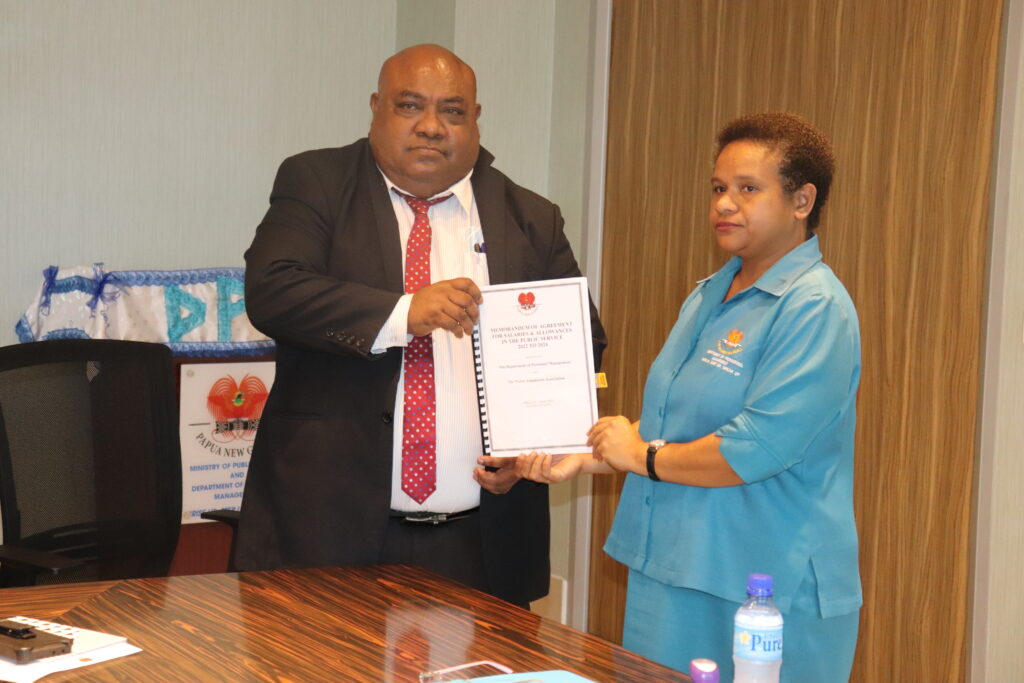 She said the Government requires a return on investment and has urged public servants that with the improved terms and conditions of employment, they have to improve their performance to deliver effective and efficient services.
"This same call is echoed every year to public servants. I want to call on all heads of government agencies including Provincial Administrators to monitor your staff and ensure they are at work to deliver what is expected of them in their key result areas," she said.
 Secretary Sansan also applauded PEA for understanding the effect caused by Covid-19 pandemic, and for the Department to ensure there was harmonious industrial relations in the Public Service to avoid service disruption.
At the same time reducing their expectations on the annual wage   increase by the unions.
PEA in their log of claims have requested for a 7.5 % General Salary Increase and Medical Life Insurance.
NEC has approved the increment to be 3 per cent, and have approved the National Medical and Life Insurance Policy and the establishment of the Public Service Board of Trustees to manage the Policy.