Sansan Welcomes VIPAM Delegates to PILAG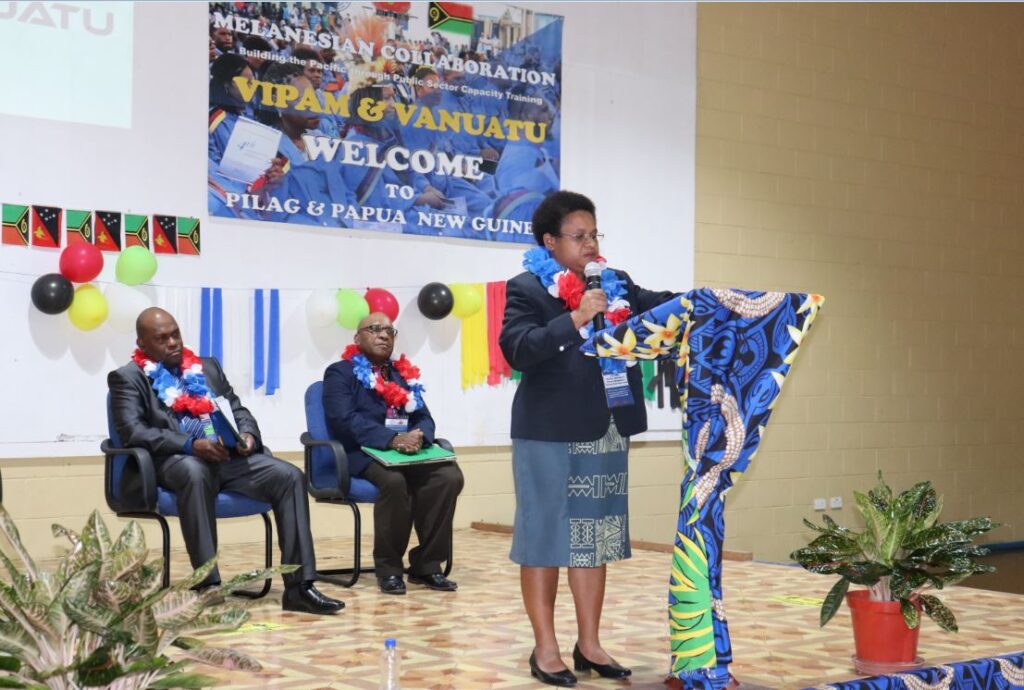 Acting Chairlady of the Pacific Institute of Leadership and Governance (PILAG) board and Department of Personnel Management Secretary, Ms. Taies Sansan, welcomed the Vanuatu Institute of Public Administration (VIPAM) official's 5-day visit to PILAG early this month.
Ms Sansan acknowledged the significance of the visit, an important national and regional collaboration between the two State institutions, and two Melanesian countries for public sector capacity training.
She said PNG stands ready to assist Pacific countries especially Vanuatu and Solomon Islands in the region.
"We know that PILAG is the only mandated school of governance in Papua New Guinea that is authorized by law to design, develop and deliver the public sector capacity training to the 130,000 public servants in Papua New Guinea since 1963," said Ms. Sansan
She added, "significant milestone changes that have happened at PILAG such as the revised PILAG Act 2017, which was previously known as the IPA Act, PILAG restructure and recruitment and the PILAG Online Teaching".
An MOU that was signed on the 12th February 2021 between the two institutions has enabled PILAG to designed and develop two training courses that is specifically tailored to meet the capacity needs of the Vanuatu National Public Service, the two courses are Executive  Diploma of Leadership & Governance (EDLG) and Certificate in Local Government Administration (CLGA).
Therefore, the VIPAM delegation was here to provide representatives that will be reviewing and proving critique on two new courses, observe first-hand and critique the online delivery platform that will be used to offer these trainings meanwhile visiting relevant agencies of PNG government to discuss matters of mutual interest and finally to strengthen the bilateral partnership that exists between PILAG and VIPAM .