DPM Staff Eyes Home Ownership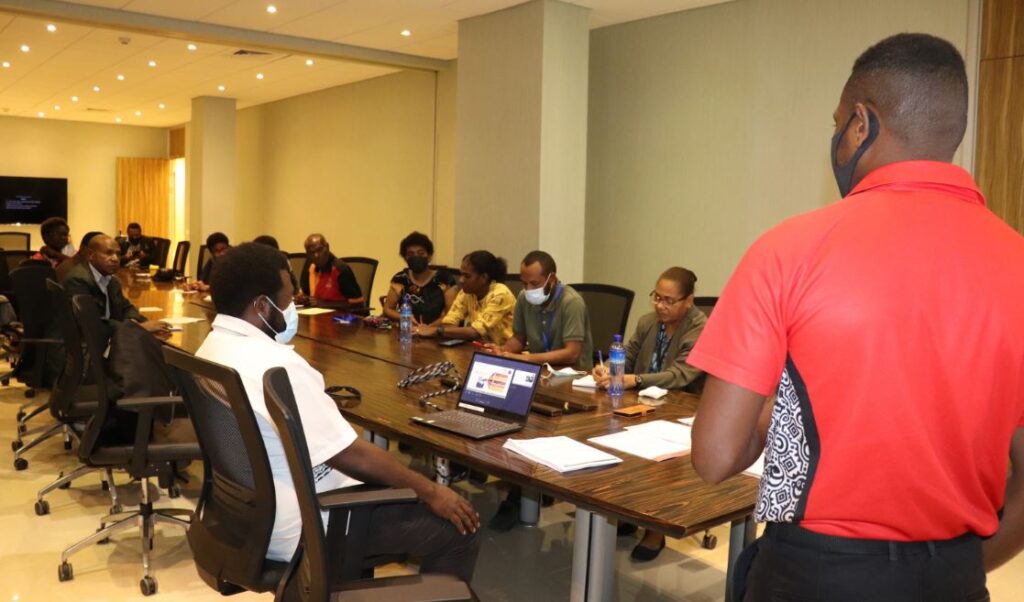 The Department of Personnel Management Staff have shown great interests in owning a home for the first time during a brief presentation by the Nambawan Super Limited on their products and services.
Staff were encouraged to use their Housing Advances to construct a house, renovate or make extensions, and purchase a house by using their housing advances as equity to obtain bank loans.
The NSL team came at the request of DPM Human Resource Administration to conduct awareness on their products and  services which includes, First Home Buyers, Housing Savings, SME.
The HRS team said the staff needs to know about such products, as the Department is in dialogue with the Bank of Papua New Guinea  Superannuation and Life Insurance Review Secretariat on a proposal to have a 'Housing Bucket' account concept for public servants.
It is a concept to propose financial affordability that will enable Public Servants to plan and purchase affordable houses currently and in future after retirement.
This will see legislative changes to all superfunds on laws and legislations surrounding its Housing Products and Services.
DPM Institutional  Housing committee are also work tirelessly to have the Home Ownership Schemes up and running, for public servants to be able to own a home.
Meanwhile, the NSL team will come again at the request of the HRAS team to give free financial literacy trainings on;
1. Taking Charge of Personal Finance
2. NSL Superannuation and Services
3. Planning for retirement
4. Buying Your Own, and
5. Financial Literacy Skills for Micro, Small & Medium Enterprises (MSME)