Lawyer Keen to Help Public Servants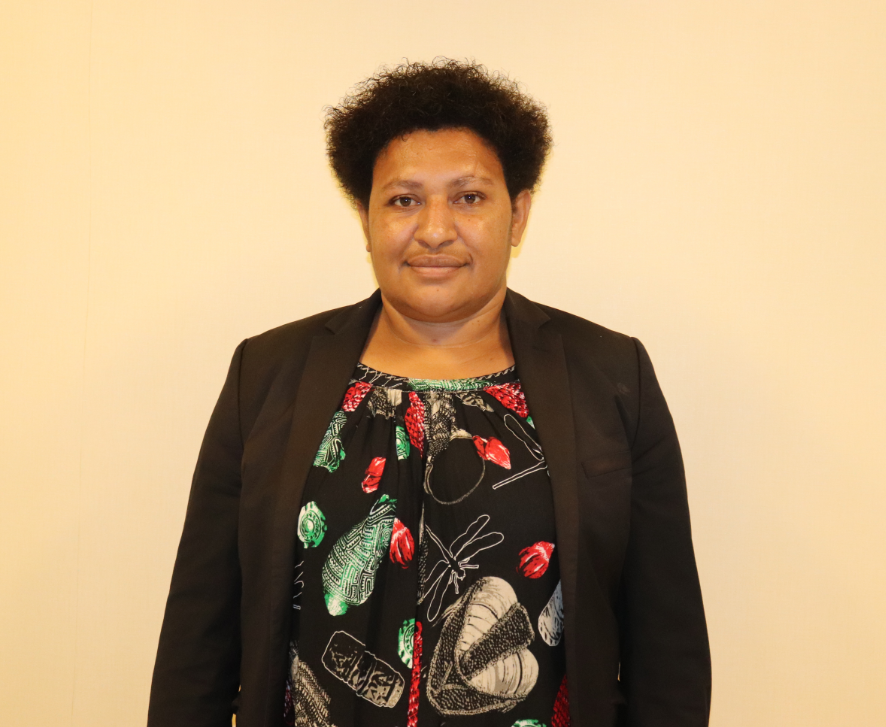 In this month's edition of the newsletter, we feature Ms Rachael Kelly Kiap, one of the four Legal Officers at the Department of Personnel Management.
Her three other colleagues are; Glenda John from WHP, Senior Investigation Officer, Eva Boas from New Ireland, Manager   Executive Contracts & Appointments, and Relby Luke from Milne Bay, Principal Legal Officer, who is  currently away on studies. 
Ms Kiap, 32 years of age, is married with three children, and hails from Dei Electorate in Western Highlands Province.
Ms Kiap is Manager Investigation, a division under the Executive Resourcing Services Wing.
Her division is one of the important divisions at DPM, as they deal with all legal matters concerning the department, from recruitments of public servants, selections, appointments and disciplinary cases such as suspension and terminations of especially department heads.
The division provides legal advices to the Secretary on legal implications, as well as assisting the Solicitor General by preparing court affidavits.
Ms Kiap said in ten years' time she sees herself practicing law and helping public servants in court to correct the processes of the General Order and the Public Service (Management) Act that is misinterpreted, which most of the times affects public servants.
"I feel it's a privileged to be part of this department to know all the processes well, by knowing the GO and PSMA, so in 10 years' time I could be able to provide legal service to those who need it," said Ms Kiap.
She has seen public servants engaging lawyers from outside to address employment issues in court and would like to one day help them.
"I've noticed from most of the correspondences that many public servants lack the knowledge of the processes involved in     employment aspects of  Public Service in general," she said.
Ms Kiap is passionate to help those who need legal advises.
Her encouragement to Public Servants is for them to get acquainted with the GO and PSMA, and commitment in their work.