EOE TAKES ON PUBLIC SERVICE MINISTRY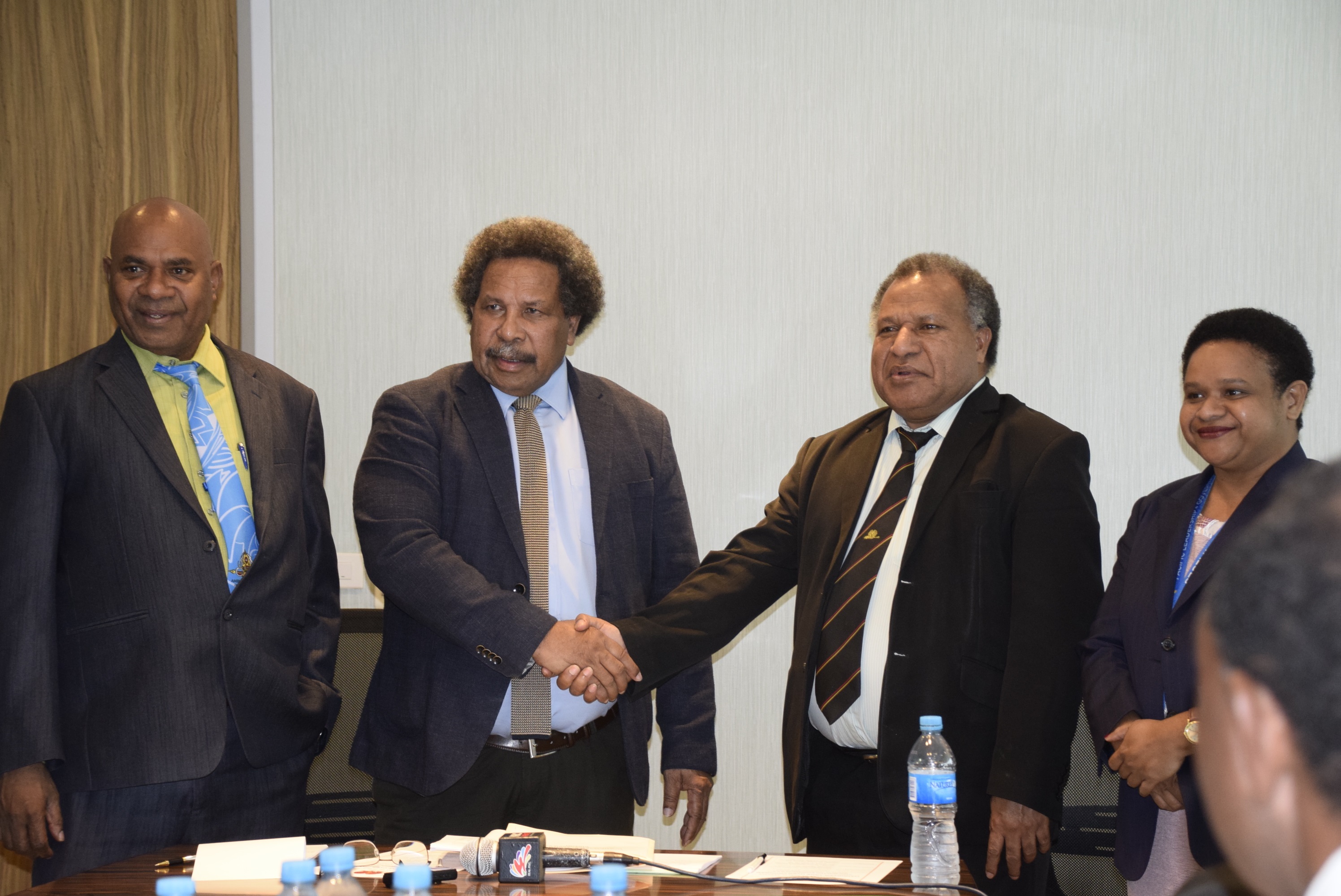 The new Public Service Minister, Hon. Soroi Eoe, has guaranteed to progress the work that former Minister, Hon. Westly Nukundj, has already set in motion because the vision of the Government still stands.
The recent Cabinet reshuffle has resulted in the change of political head for the Ministry of Public Service.
When acknowledging the outgoing Minister, Acting Secretary for the Department of Personnel Management Taies Sansan highlighted the major achievements under Minister Nukundj leadership where a Special General Order 11 was approved by Cabinet which sets pace for DPM to temporarily withdraw human resource powers given to agency heads in relation to organization structures, recruitment, selection, appointment, salary classification of positions, application and administration of allowances, attendance and punctuality and basic administrative management.
Another achievement is the 5-year Retirement Strategy which has been approved by Cabinet through a National Executive Council Decision No. NG122/2019.
In welcoming Minister Soroi Eoe, Sansan has pledge to continue to support the new Minister in progressing the work that are currently underway through the political leadership of Minister Eoe.
Minister Nukundj, who will take on the new role of Minister for Immigration and Boarder Security, thanked all the staff of DPM, Public Service Commission and the Pacific Institute of Leadership and Governance for the last 5 months of being in office and working together.
The new Public Service Minister, Hon. Soroi Eoe, pledged to try his very best to carry out the good work that the former Minister has done. "As politicians, we serve our people because that is our survival. We are given ministries to provide leadership and I salute Minister Nukundj for his hard work. I'll try my very best to carry on the good work that you've done," said Minister Eoe.