Public Servants challenged to be leaders at work place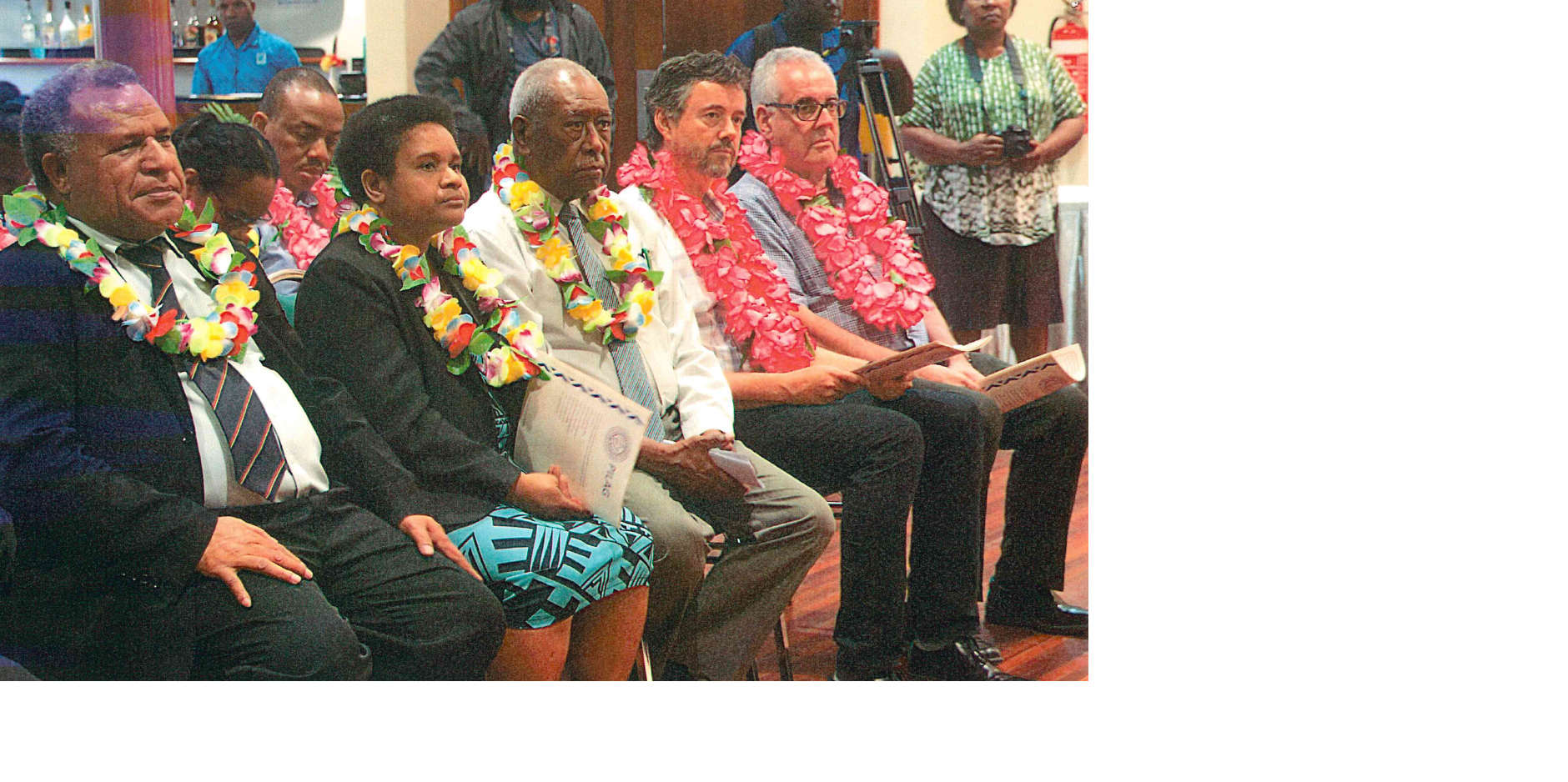 Minister for Public Service Westly Nukundj challenged recipients of Certificate in Leadership and Governance to be leaders in their respective provincial governments and state entities which they represent.
Minister Nukundj was speaking at the graduation of the 2nd batch of Public Servants from the Momase, Highlands and Southern Region who graduated on the 16th of August 2019 at the Lae International Hotel, Morobe Province, with Certificates in Leadership and Governance. A total of 34 public servants underwent 6 weeks of intensive training on Leadership and Governance, facilitated by the Pacific Institute of Leadership and Governance (PILAG).
This program has been running since 2016 and is funded and delivered under a Public Private Partnership between the SP Brewery Foundation Inc. and PILAG. This certificate program is aimed at equipping public servants with the best possible knowledge and skills required to have an impact at their respective work place and to take a leading role at work.
The Public Service is challenged to do more in service delivery. Beyond working, the whole of Government approach, Our Public Service must now achieve Whole of Nation outcomes highlighted the Minister.
He said the Government is now looking at appointing Public Servants to senior positions through merit. And therefore challenged public servants to take lead in their roles and responsibilities.
Minister Nukundj said the government is now looking at ensuring that all public servants are on contracts with specified key result areas so they are seen to be performing and assessments will be made on them.
"Starting from Tea boy up to the management levelwe want all public servants to be on contract basis on merit. Public Servants had always had the perception that one has to serve in a department for a good number of years before being promoted to a senior role."
He commended the SP Brewery Foundation Inc. for this important partnership saying this is a true testimony of a corporate entity passionate on taking social responsibility to help develop capacities in the public sector. The Minister also extended an invitation to other corporate entities to come on board and join in similar arrangements with PILAG to better the workforce. He said the Government is progressing in the development of public sector capabilities in leadership, strategic management, financial management and other key elements of public service.
SP Brewery announced its support for the continuity of the program with a commitment of K250 000 funding for year 2020.