GESI Continues with Sensitization Workshops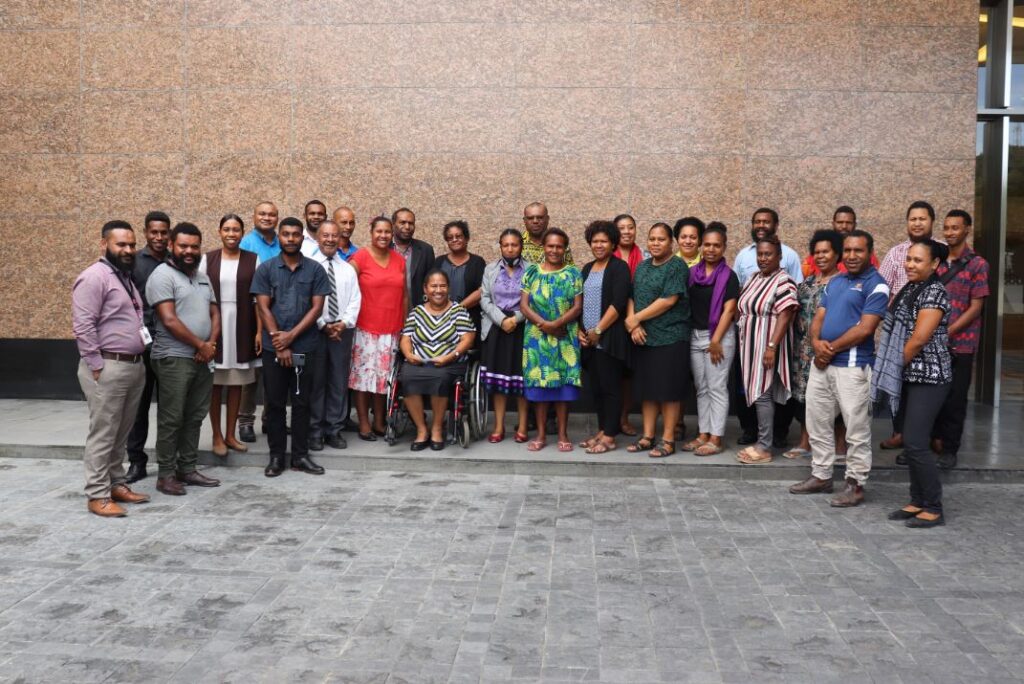 The Department of Personnel Management through its Gender Equity and Social Inclusion Division continues to implement the GESI policy through workshop sessions.
So far 4 National Agencies out of the 103 National Agencies that are based in Port Moresby have undergone GESI training and workshops and have created GESI positions within their respective agencies.
These are Immigration and Citizenship Authority, Department of Information, Communication and Technology (DICT), Department of Petroleum & Energy and DPM.
A recent workshop has seen staff from ICA and DICT undergoing the GESI Sensitization and Mainstreaming workshops.
GESI Whole of Government Executive Manager, Emmanuel Ginis said, the workshop was basically for them to understand the policy, and what they can do in their respective roles within the agencies to implement the policy, and make it more reliable and effective.
Mr. Ginis said it was also to help them frame their internal workplace policies.
"Most organizations can say they are implementing GESI by boasting about fair representation of male and female, but GESI is not just balancing the numbers of men and women. It is more about ensuring the processes and systems are fair and inclusive as well," said Mr. Ginis.
"It is about addressing biasness that we sometimes do unconsciously or consciously that people accept it as a norm."
Mr. Ginis said, this is to ensure we apply empathy at workplace, which requires public servants to be proactive to apply public service values, respect, honesty and accountability.
"GESI is important because there is a voice to challenge the systems, processes and biasness, unlike in the past."
"Many GESI cases that are coming in are administrative cases in position appointments, which we consult the General Orders and the Public Service Management Acts and address them," said Mr. Ginis. Other cases such as sexual harassment, Gender-Based Violence and such are recorded and referred to appropriate authorities such as Police.