New Staff On-Boarding 2022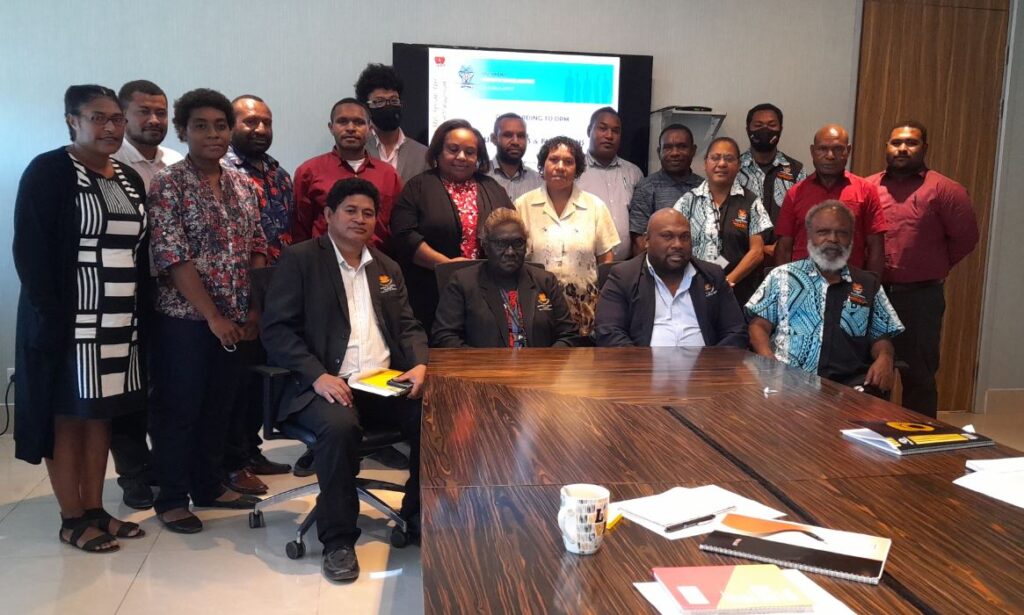 The Department of Personnel Management's Human Resources Wing, as usual, have recently conducted an induction or an onboarding program to the newly recruited staff of DPM.
It was also a welcome and introductory session, attended by the three Deputy Secretaries of the Department, and Senior Executives.
HR outlined the roles, rules and functions of the Department and Public Service as a whole.
It was for the staff to know their roles as Public Servants to DPM, to know where they are in the Department.
And for the staff to be familiarized about the Department's Vision, Mission, Roles and Responsibilities.
Acting Deputy Secretary, Policy and Reforms, Ellison Kalimet represented the Secretary, Ms Taies Sansan, and welcomed the new staff.
Ms Sansan will meet with the new recruits, once she could.
Mr Kalimet who spoke on behalf him and Ms Sansan told the staff to be punctual at work.
"Don't think that you're a public servant so you can clock in clock out anytime you want to," said Kalimet.
He said as the leading central agency in the PNG Public Service, "we must show good examples at all times during working hours and on off days or on holidays."
"This is by way of our punctuality, dressing, and approach in daily activities," Kalimet said.
Deputy Secretary, Executive Resourcing and Services, Vele Ravugamini, also told them to be agents of change.
"Don't follow the experienced people in the department by doing what is wrong, and taking wrong for a right," said Ravugamini.
He encouraged these young staff to be the agents of change, so that DPM can be the leading agency in all fronts to change public service in the Country.
Acting Deputy Secretary, HR Advisory and Compliance, Ms Constance Baisi, also shared the same sentiments, that the General Orders are there for Public Servants to read, understand and follow.
"DPM as principle Advisor to the National Executive Council and the Minister on all matters concerning employment in the National Public Service and all Public bodies is something we in
the department must be proud of and be the good example to other public servants, and an agent of change," said Ms Constance.
Some of the newly recruited staff are on 12 months' probation, while others are on the Six Months Short Term Contract.
DPM Consultant and senior public servant, Clant Alok and Director Corporate Affairs and Capacity Building, Michael Moke also attended the on-boarding program. They encouraged the young staff to give their best to their work to be the agents of change in public service.