Secretary Outlines Plans to Change Public Service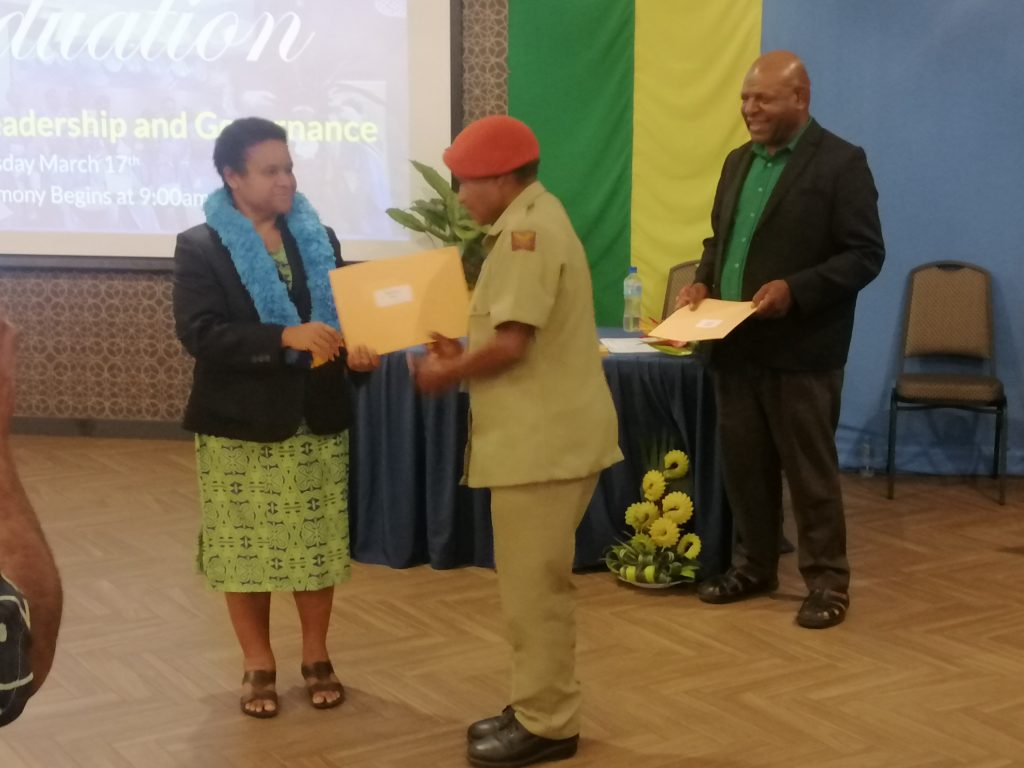 Secretary, Ms Taies Sansan has recently outlined the Human Resource Development Strategic Plan 2020-2050 during the Leadership and Governance graduation at the PILAG Highlands Regional Center in Mt Hagen.
Ms Sansan told the grandaunts and public servants that DPM has come up with this long-term strategy in the hope to bring a more coordinated approach towards a career pathway for public servants.
"It is envisaged that through the long-term plan, a new cadre of public servants will emerge as future public servants".
The plan was launched by Prime Minister, James Marape in June 2021, that aims to address some of these public service issues, and to lift the level of professionalism across the entire Public Service.
This 30 year long-term plan encourages policies to be developed in areas of:
1. Entry into and Exit from the Public Service
2. Performance Contracts for Senior Public Servants
3. Performance Management System
4. Public Servants Code of Ethics
5. Public Sector Career Path
6. Bonding of Public Servants
7. Distribution of Public Servants
8. Making Housing a condition for employment
9. Medical and Life Insurance for our Public Servants
PILAG in collaboration with DPM ha put in place a training policy for the public service. Sansan said this greatly compliments the long-term plan.
The endorsement of the Public Sector training policy by NEC gives the Institute the guidance with its training courses, with the view to up-skill, enhance and build capacity of public servants to ensure improved service delivery.
Sansan believes that the policy will go a long way to instill knowledge and value, and the skills and attitudes DPM anticipates, will be acquired by those who undertake the training courses driven by this policy.
It is also mandatory that those who choose to become career public servants will undergo training at PILAG.
It is also compulsory for those applying for Departmental Heads, CEO,s and Provincial Administrator's positions to attain an executive leadership qualification from PILAG.
This will align to the merit-based process of appointing departmental heads. She said these are some of the major policy achievements in the public service, and is hoping to shape a modern future public service.
She said this during the occasion to witness 34 public servants who graduated with Certificate in Leadership and Governance.