Secretary Mulls Over Performance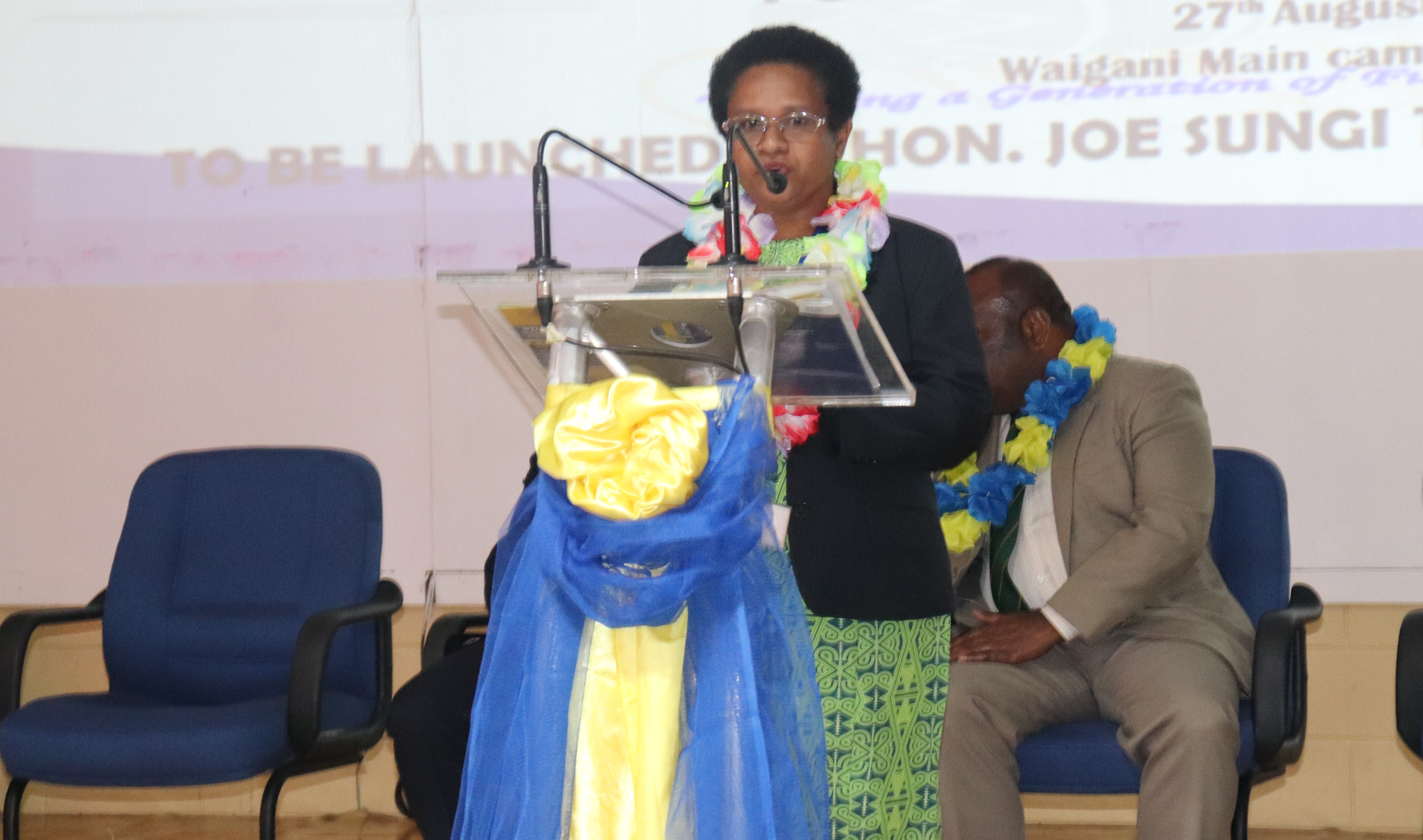 Secretary Ms. Taies Sansan has stressed the need for training for public servants as a way forward for the future cadre of public servants. Speaking at the launch of the Pacific Institute of Leadership & Governance Public Sector Training Policy in her capacity as the interim chair of the board, she highlighted that the changes that have evolved over time in the public service had to be addressed hence the training policy. 
Secretary Sansan said, serving in the public service is a well-regarded and privileged role. She said, individuals were paid to carry out services for and on behalf of the general public.  Secretary Sansan expressed concerns over what she described as a decline in the performance of public servants.
"As custodians, it is expected that we display commitment, dedication and ethics in our conduct. Some 40-plus years since independence, it is unfortunate that many public servants can no longer conform to what is expected of them in terms of performance.  For those of us who can still recall seeing the type of commitment and dedication that public servants displayed in the years after independence, it should make us wonder where all those qualities disappeared to.  Public servants in offices observed and obeyed the lines of authority. They did not chew betel nut or smoke in offices.  Primary school teachers and rural health workers even in rural areas were well-dressed and stayed in their work areas during the official hours. What has happened to such commitments?"
The type of work ethics, adherence to authority and feeling of responsibility that were prevalent in the 70s, 80s & 90s gradually evaporated over the last two to three decades. 
There are many reasons that could adequately explain the reasons why such changes happened.  Successive National Governments over time were aware of these changes and attempts were made to address some of the challenges and problems, while positive developments at the same time were encouraged.
Ms. Sansan said, it was for these reasons that the Department of Personnel Management with the leadership of Minister, Hon. Joe Sungi and former Ministers of Public Service, developed a 30-Year Long term Public Service Human Resource Development Strategic Plan 2020-2050, which was launched by the Prime Minister in June, which aims to address some of these public service issues, and to lift the level of professionalism across the entire Public Service. 
Ms. Sansan  in her remarks also highlighted the changes  the institution has undergone from its beginnings and name change to where it is at present. She said, when the process of state building seemed an impossible task the institution was already established as a unique place in the history of Papua New Guinea and was established as one of the cornerstones to shape the future of the country.