Staff profile: Graduate Against All Odds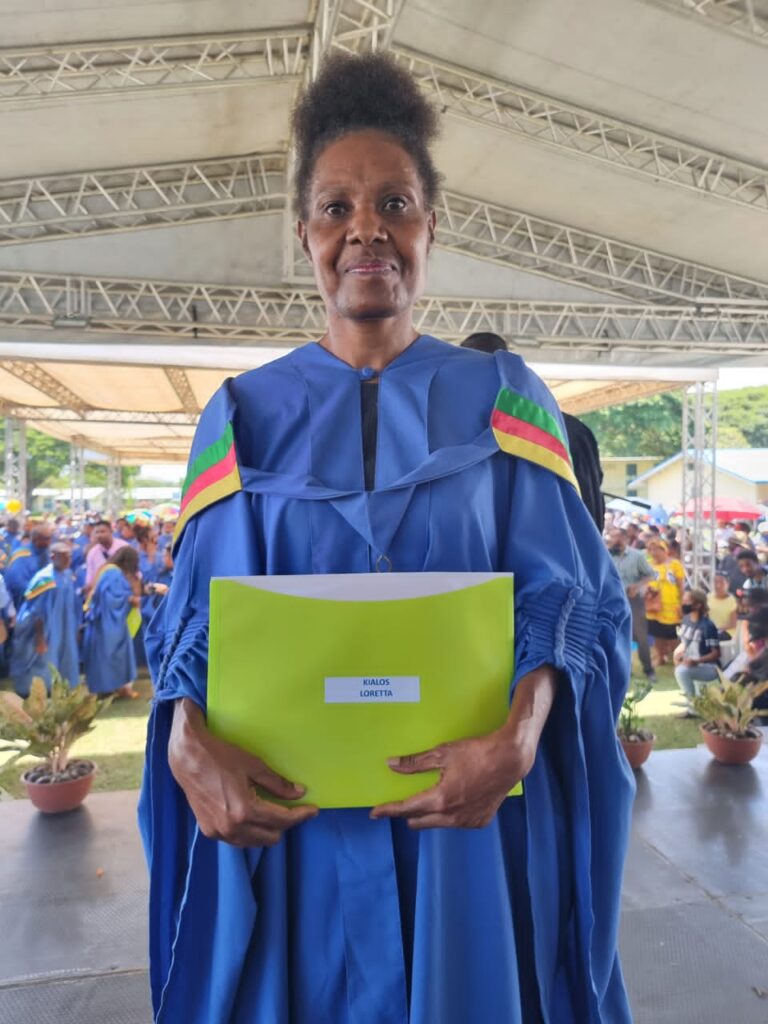 In this April edition of the Newsletter, we feature Loretta Kialos from Madang Province.
She works with the Department as the Executive Assistant to the Executive Manager Industrial and Employment Conditions for almost 8 years.
As the saying goes, 'behind every successful woman and man, there is a man or woman behind'.
For single-mum Loretta, it was, "behind a successful mother, is her kids and immediate family".
Kialos recently graduated with her 2nd Diploma in Government Human Resource from the Pacific Institute of Leadership and Governance (PILAG's) 4th Graduation on the 8th of April, 2022.
She dedicated her career achievement to her family, and thanked DPM, and her superiors in the Division for providing the opportunity for Public Servants like her to further her studies.
"I am anticipating to fully complete my bachelor's degree in the near future," Kialos said.
DPM's Human Resource Development Strategic Plan 2020-2025 supports career development for public servants.
Kialos and her colleague, Lynne Zuguzugufa who recently graduated with Diplomas in HR are fruits of this strategic plan.
Kiolas said the course was relevant to her area of responsibility at work.
"This really helped me to contribute to my divisional technical officers were required," she said.
She said this will also give her an opportunity to elevate her position to take up higher challenges in her career in the department.
"In my view, DPM as an agency responsible for HR matters prioritizes upskilling and equipping public servants, so that there will be skilled public servants in the sector".
Kialos said, "I would like to encourage my colleagues to give their best and take up challenges, because this is where you will achieve your possibilities, and overcome your self-esteem if you feel like you are one of those".
Kialos said it is important for public servants to know the General Orders (GO) and the Public Service Management Act (PSMA). She urged DPM staff to uphold the motto, 'Rise Up, Step Up, and Speak Up', anywhere in the Public Service Sector, reflecting DPM's initiative.