Public Servants Must Make It Happen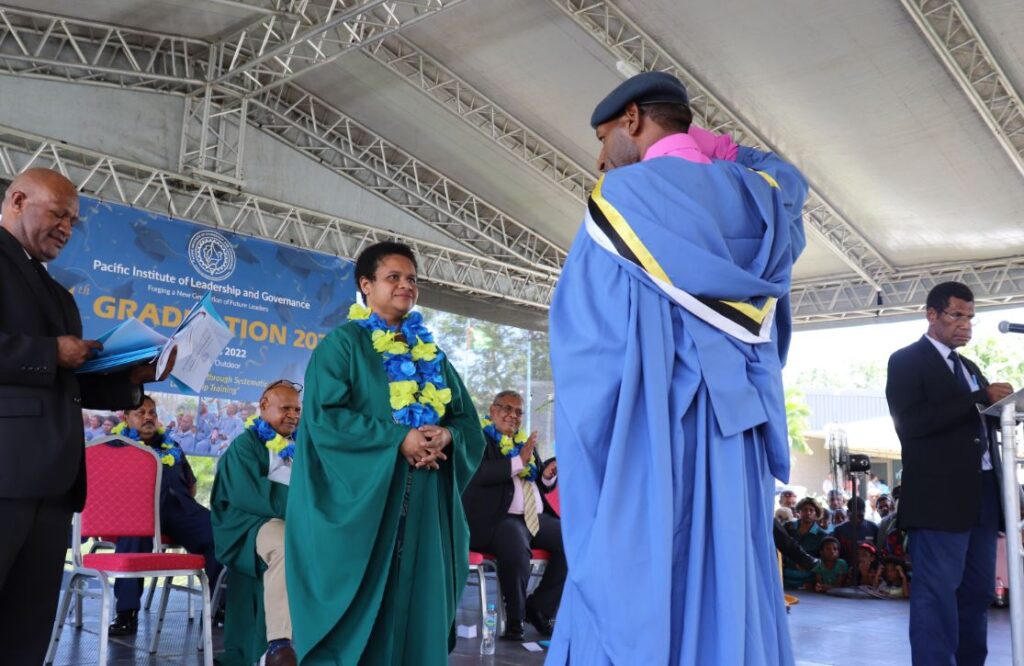 Department of Personnel Management Secretary and interim Chair of the Pacific Institute of Leadership and Governance (PILAG) Board, Ms Taies Sansan, has urged all Public Servants to make it happen, by realizing the National Government's agendas and policies.
She said this during PILAG's 4th Graduation this month.
Ms Sansan said the government can only set policy agendas and make available resources.
"I want to stress that it is very important that government policies are implemented within the scarce allocation of resources we have, and ensure that every person feels the touch of government services", said Ms Sansan.
She also told the graduands, most of them public servants, that the Marape/Basil government have competing needs, priorities and challenges in terms of the delivering of goods and services in the country.
"With the knowledge, skills, and competencies you have acquired at PILAG, you will help me, PILAG, and the government to instill and inspire a cultural revolution of uncompromising and unyielding commitment to competently discharge the Oath of Service you have pledged to God and the people of this Country, through the government," Ms Sansan said.
The National Public Service is the single biggest employer in the Country with its presence from Waigani in Port Moresby to the remotest parts of PNG.
It has 141 government agencies across the 22 Provinces, with over 125, 000 public servants on the Government Ascender payroll.
Ms Sansan said the legacy mandate of the government of the day is to undertake reforms, intended to make the public service small.
A major impact of these reforms was the devolution of the HR powers that were given to the agency heads 13 years ago, and the decentralization of the financial and administrative powers to the lower tiers of the government.
DPM as the central government agency is supporting the reform, and is expected to have only 10 per cent of public servants in Pom to deal with policy matters, while the rest are implementing the work of the government in the districts and provinces.
This has also seen Prime Minister James Marape launching DPM's 30-year Human Resource Strategic Plan 2020-2050 last year.
The plan highlights challenges and problems and have identified strategies to implement over the next 30 years.
"My challenge to you is; dare to be different, dare to be a change agent, dare to challenge the status quo, dare to be part of the solution, dare to be the best version of yourself every day, dare to be the change that you want to see in others. Only then, we can see the change, the perception of the public service for being complacent and corrupt to competent and committed".