'Stop Queen Bee Syndrome in Public Service'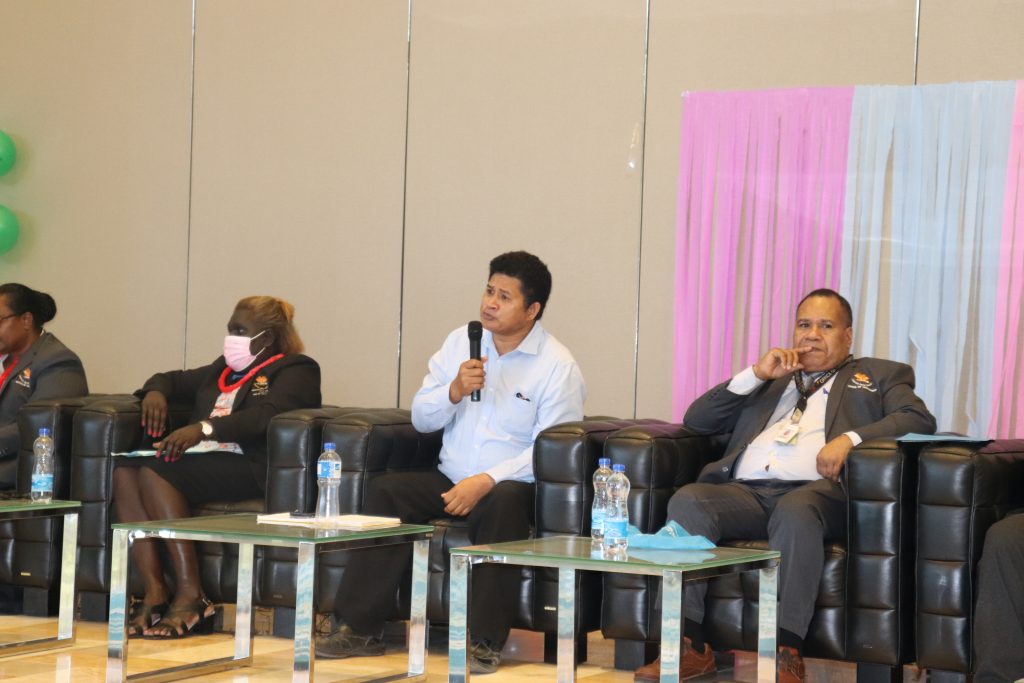 In this article, Deputy Secretary Executive Resourcing Service, Mr Vele Ravugamini, talks about the International Women's Day theme for this year, 'Break the Bias'.
"The theme implies about an issue," said Mr Ravugamini.
He said "it implies about   barriers of stereotyping   women, caused by our culture, society and lifestyle, that is embedded in us".
He said the theme tries to address stereotyping and marginalizing of women, an issue not only faced by women in PNG, but globally.
Ravugamini said sometimes it is not about the society that does that.
There are issues at workplaces, especially in the Public Service, between women folks, competing against each other. "And there is this Queen Bee Syndrome," he said.
The 'Queen Bee Syndrome' is about the elder and experienced women in the public services, suppressing young  women, and not imparting knowledge or empowering young ones to persevere and replace them when they retire.
He said women folks must put aside their differences and support each other if they want to address gender equity.
There are work place social policies such as the Gender Equality and Social Inclusion or GESI, which is sometimes  misinterpreted and causes partition or walls between males and females.
GESI is a framework which pays particular attention to gender equality and the involvement of marginalized groups, including People with Special Needs.
All people have equal conditions for realizing their full human rights and potential to contribute to national, political, economic, social and cultural development and to benefit from the results.
Ravugamini said such policies talks about 'Equity', where it has an equal playing field for both men and women, which many times it is preserved to be for women alone.
"Both male and females should compete by merit."
He said the question PNG should be asking is how to address the marginalizing and stereotyping of women at all walks of life.
He said women themselves can take the lead by supporting and empowering themselves, and then male folks will step in to join and address it.
Most importantly, it is by teaching kids at their early age to respect both men and women, and change the cultural norms, and break the barriers.
He said he has always  have high respect for the women in his life. His mother, wife, daughters, and aunties.
He has learnt some of the greatest life lessons of his life from these women.
As a father and someone who holds a high position in the Public Service, he encouraged Papua New Guineans to change their attitude and respect both men and women, despite their gender, age, race or such.
To conclude, he wish all DPM Women a Happy International Women's Day.