Australia Looks in Strengthening ties in Human Resource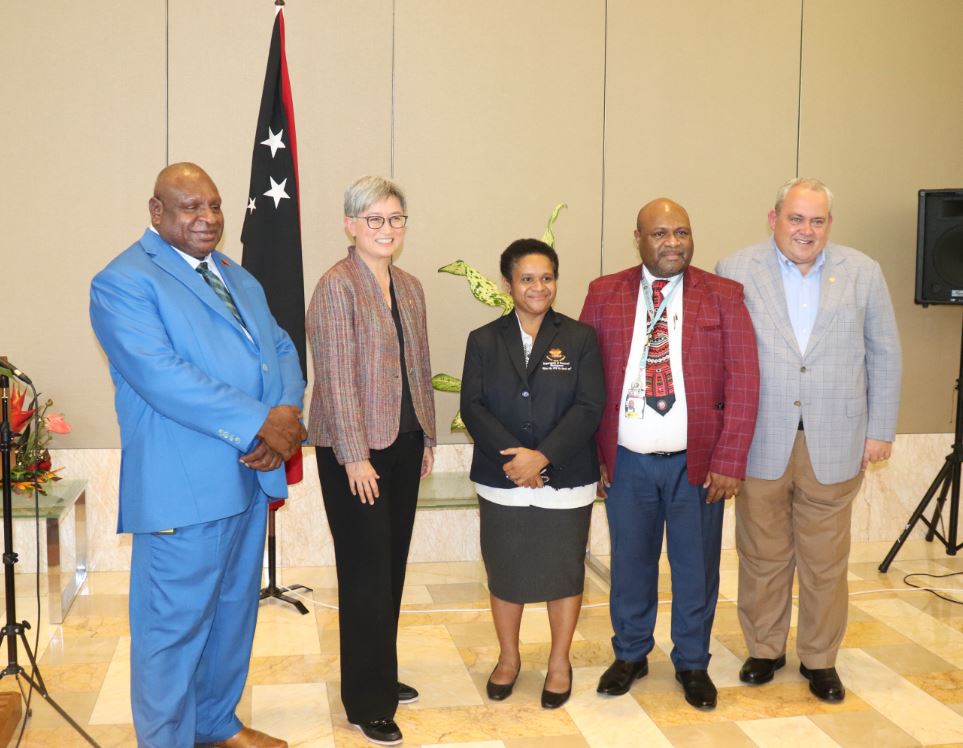 Australian Foreign Affairs Minister, Penny Wong in her recent visit to PNG had a brief visit with PNG's Foreign Affairs Minister, Justin  Tkatchenko and later held a media conference at the Central Government Office Building.
DPM Secretary, Ms Taies Sansan and Chief Immigration Officer, Mr Stanis Hulahau were there to welcome her.
Australia is looking at strengthening ties with PNG through Human Resources up-skilling and jobs.
DPM currently facilitates Australian Awards Scholarship for Public Servants in PNG.