DPM Will Continue Implementing Policies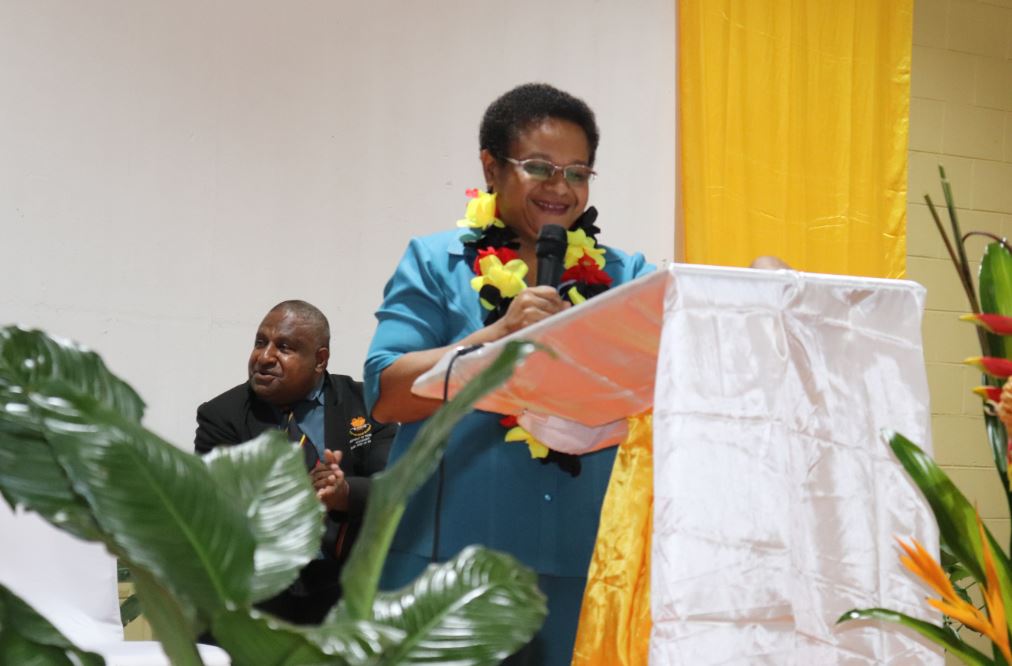 Secretary, Ms Taies Sansan during the welcome ceremony for the Public Service Minister, Hon. Joe Sungi, said the Department will continue to work with the Minister to implement policy initiatives and visions going forward.
Ms Sansan announced that DPM has made great strides with the 'Whole of Government Housing Project', which will be launched in mid-September this year.
For the benefit of the Public Service Commission and Pacific Institute of Leadership and Governance (PILAG) who gathered at the welcome ceremony, Ms Sansan said the groundbreaking ceremony of Portion 1212 Bomana Correctional Service land, has been given to build houses for public servants through a Public Private Partnership arrangement with the support of the Government.
"I hope we can continue from where we left off prior to the National General Elections, especially your vision to ensure that housing becomes a 'condition of employment' for public servants," says Ms Sansan.
Another important initiative which DPM has progresses in is the Medical and Life Insurance for public servants.
Ms Sansan said this initiative came about after the Prime Minister, James Marape made public comments on the need to consider a medical and life insurance scheme, which he saw is a prime importance of welfare of the public servants since he took office in mid-2019.
She said it is also one of the Key Result Areas (KRA) of the Public Service Minister and herself, in ensuring that a national medical and life insurance scheme for public  servants is developed and implemented.
"I am happy to say that since the approval by NEC in May 2022, the Public Service Niucare Association has been registered and certified by the Registrar," says Ms Sansan.
She added that, "the Public Service Board of Trustees will be responsible for the affairs of the insurance scheme and will be managed by experienced management team from the industry".
Its establishment, operations, and awareness will commence once Government allocated Seed Capital inline with the NEC decision.