Devon Lodge To Get a Revamp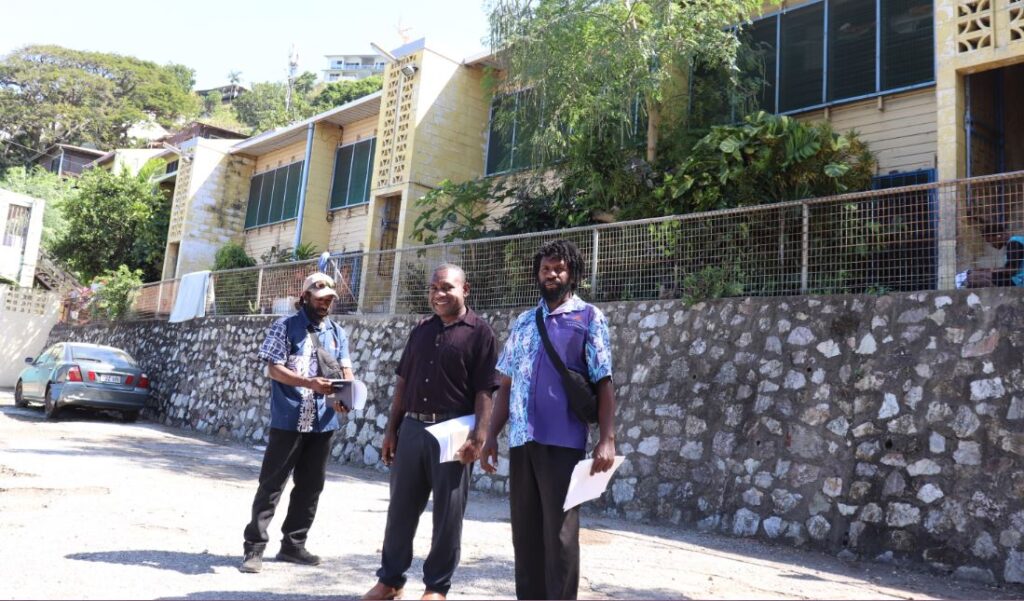 DPM's Public Service Institutional Housing team have conducted its quarterly routine inspection of Devon Lodge this month.
Situated just opposite the scenic Ela Beach in Downtown Port Moresby, is where Devon Lodge is found.
Devon Lodge was purchased and owned by the Department of Personnel Management in 2008.
It is a two blocks of Bedsitter Units, containing 12 units each.
The tenants are staff of the Department, who pays K400 monthly directly to the Department's Trust Account for rentals.
Currently there are 20 families occupying the units, with four vacant units  available.
A report will be compiled after the inspection of the property, for funding to be raised for maintenance purposes.
Manager Building and Properties/Devon Lodge, Mr Airo Bulina said due to the funding constraints caused by Covid-19, there was less maintenance work conducted in the past two years.
"But this did not affect the welfare of our tenants, who are DPM staff," said Bulina.
"We are conducting inspections again on the property to see if the doors, windows, and the general standard of the house is maintained," said Bulina.
Devon Lodge used to be managed under the Corporate Affairs Wing, but is transferred back to the Public Service Institutional Housing Branch.
PSIH Executive Manager, Mrs. Nancy Levi said the inspection is the first step taken in the revamping of Devon Lodge.
Maintenance and In-house advertising of the 24 Bedsitter Units will follow forthwith.
This will see current tenants and the new tenants at DPM applying to secure a space.
The last process is the selection of tenants, and the issuing of Tenancy Agreement to selected tenants.
"PSIH will be strict with the management of the Unit, and the De-Merit Policy will be used, said  Mrs. Levi.