DPM Hosts First Media Round-table Workshop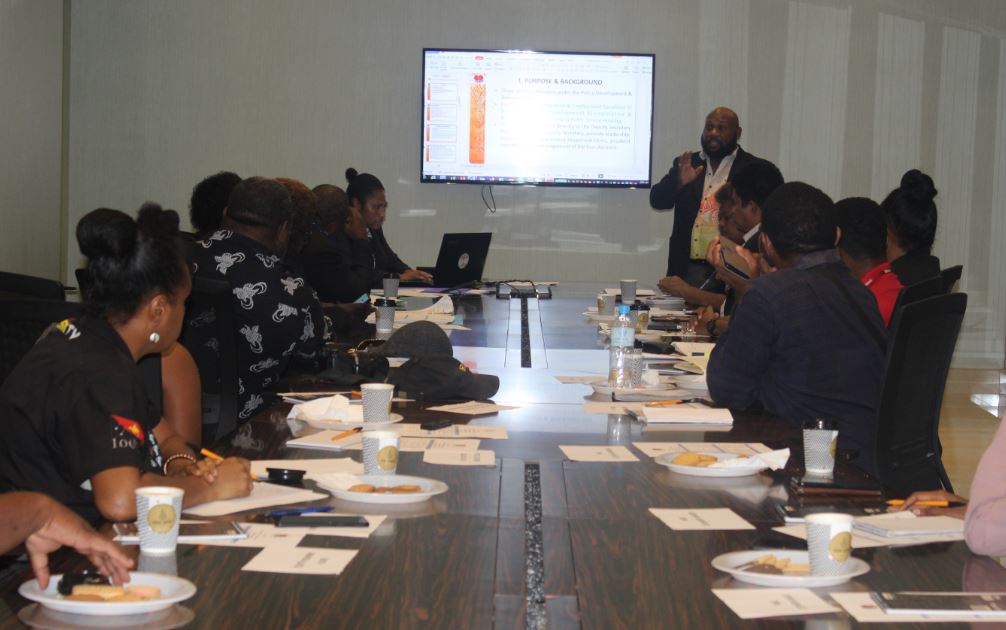 Department of Personnel Management, Public Service Information Centre (PSIC) Branch hosted the first ever Media Roundtable Workshop this month.
This saw Journalists and Editors from Media Organizations; EMTV, TV WAN, NBC TV, Post Courier, and National Newspaper attending the half-day workshop.
The objective of the workshop was to educate Media organizations or Journalists in particular on the Roles and Responsibilities of the Department, as one of the Central Government Agencies.
PSIC Branch Manger, Mrs. Denyse Ealedona said there have been a lot of misinformation on the media lately of DPM's roles and responsibilities in terms of Executive Appointments and Employment in general, and hosting such workshop will help media to report correctly about the Department's  Processes and Procedures.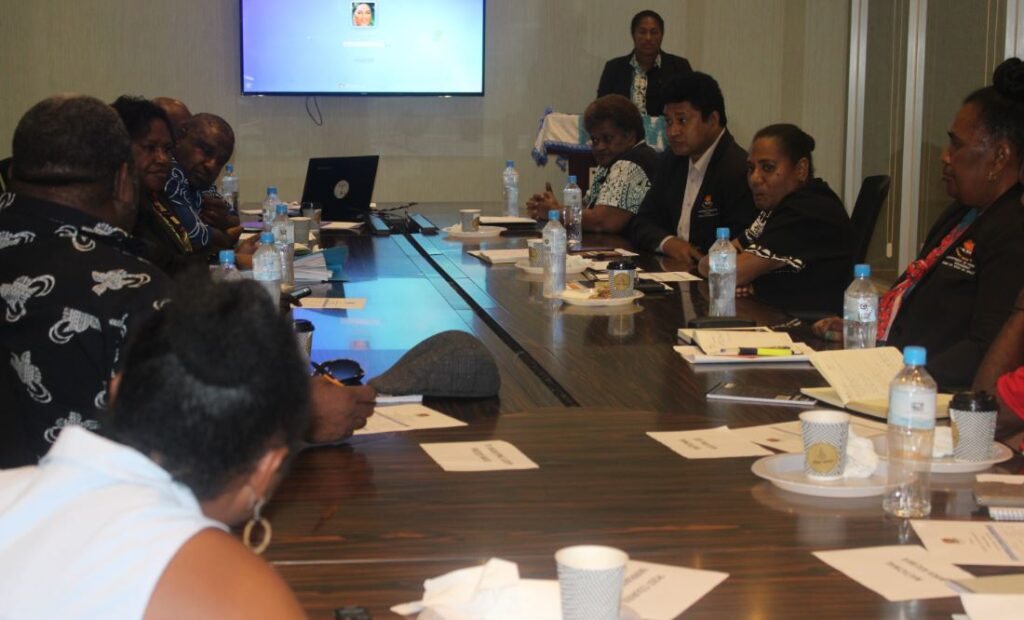 Acting Deputy Policy, Mr Ellison Kalimet who delivered the welcome remarks on behalf of the Secretary, Ms Taies Sansan, told the Media that they have a pivotal role to play in terms of development, and so they must release correct and factual information for public consumption.
"We have come across News Reports of especially the appointments of Provincial Administrators and Heads of Departments and on many occasions the Media do not get the processes and procedures of the executive appointments right and that is why we are here today so we play our part in getting you to understand the process in order to write your stories correctly", said Mr Kalimet.
The Workshop has seen presentations made by the three Deputy Secretaries, Executive Managers, and Branch Managers about the office they hold and the processes and procedures in it to the media.