Health Awareness for Female Officers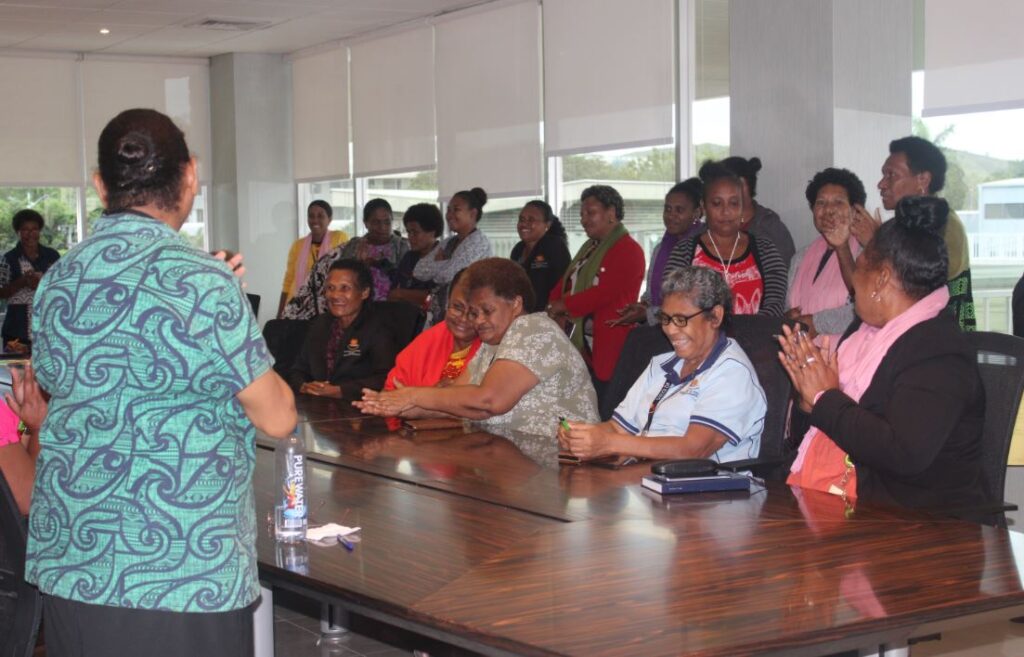 Department of Personnel Management's Human Resource Branch held a women's health awareness meeting this month for all female staff.
The health awareness meeting was for the need to inform DPM staff about breast cancer testing and screening, and other female health related issues.
HR Manager, Mrs Lucy Kasu said there is need for more health awareness programs to be conducted to DPM staff, especially females of the increased number of cancer cases and deaths in the Country.
Mrs Kasu told the female staff that those who are interested can give their names to the HR for them to organize and arrange for regular check ups at the hospital.
Female staff said they are interested, but are unsure of the processes involved in doing health checkups.
The meeting ended with the recommendation for HR to organize more of such awareness programs and meetings, and information sessions for them to understand the processes and procedures involved in screening and testing.
The intent of the gathering was also to inform female officers about the new mammogram machine at the Port General Hospital Cancer Unit that is free of charge and available for  women to go for breast cancer testing.
 Female officers also asked if the department could organize testing for other health issues such as Pap Smear and eye test and also a full medical check for both males and females and issues relating to mental health.
The ladies were grateful that a meeting was called to discuss these important issues and also appreciative of Secretary Sansan for taking lead.
Meanwhile, the meet was also used to inform staff about DPM's participating in the netball competition at the Sir John Guise Stadium.
Note: Those who wish to go in for check up can see HR.