DPM Receives NID Report from ENBPA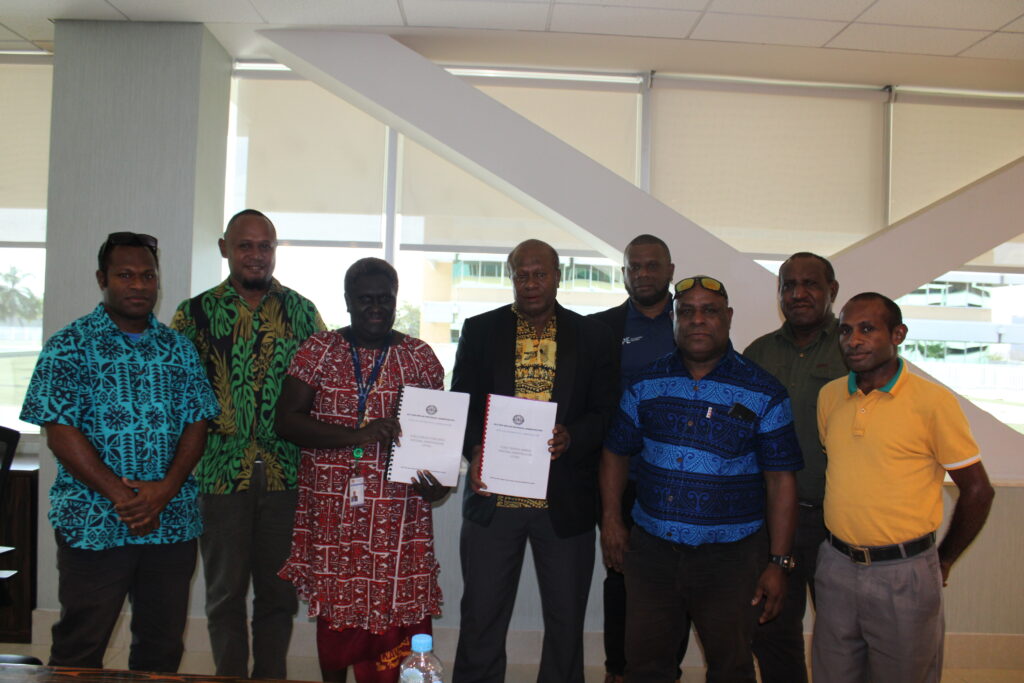 Department of Personnel Management received the National Identification (NID) report from East New  Britain Provincial Administration who is the first agency to come forward and present their completed NID  report to the department following a Ministerial Directive from the Public Service Minister, Hon. Joe  Sungi instructing agencies that public servants without an NID will be put off payroll by pay period 15.
Deputy Secretary Human Resource and Compliance Audit unit Ms. Constance Baisi received the full report on  behalf of Secretary Ms. Taies Sansan and commended the agency for complying with the circular instructions and directives issued by the  department. 
She said that since the circular has gone out, all agencies are now aware of the next steps that the government is taking in terms of taking payroll action and however due to some technical issues at the bank front the department might not be able to meet the set deadline, but the directives still remains and payroll actions will still take effect.
"We are still trying to finalize the last batch for NCD and then we will progress onto the provincial component but I guess you have gone ahead of that and it's a very good initiative that the agency has taken and we are pleased to hear that ENBPA has completed their NID registration" said Deputy Baisi. 
Ms. Baisi clarified the verification process that DPM will undertake once listings have been received from the agencies which will allow the department's NID team to verify the list from the agencies tonsure that there is consistency with the data and the record they have with PNG Civil Registry. 
Ms. Baisi extended Secretary Sansan's appreciation to the East New Britain Provincial Administrator and said that the department will respond formally in a letter to the agency.