Online PMS Workshop for Momase Region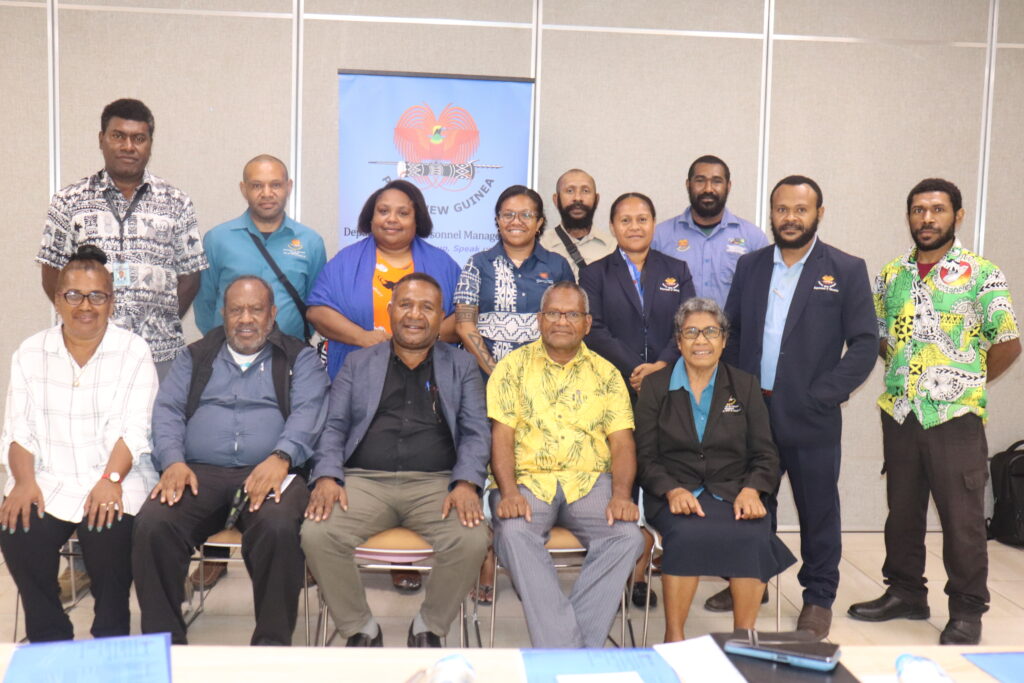 The Performance Management System  (PMS) team have conducted a regional capacity building workshop for Momase region recently in Lae, Morobe province.
It was attended by the East Sepik and Morobe Provincial Administrations and the National Department of Education who have missed out on the last national Agencies workshop.
The workshop was focused on highlighting and advising the agencies in the Momase region of the responsibilities under the Performance Management System of agency head's contract of employment.
 The Workshop theme was 'Embracing Information Technology for Quality Service Delivery'.
It mainly covered the formulation of the Key Result Areas that participants were tasked to develop for their Agency Heads.
Users have also shared experiences on their use of the Online PMS system.
 The PMS Workshop facilitators, led by Executive Manager Contracts, Mrs. Marita Kouga showed participants the use of the online system, specifically, on the steps to grant access and login, creating user profiles, inputting agency Head's profiles and Senior Management staff profiles, including the sections, divisions and security access into PMS.
The three-day workshop focused mainly on the online PMS awareness and introduction to the system.
Participants were still new to the system which makes it difficult to formulate Key Result Areas and Key Performance Indicators, as well as being able to fully utilize the online system.
These challenges were identified and highlighted during the workshop.
Morobe Provincial Administrator Mr. Max Brutan who officially opened the workshop said he would like to see the continuation of a similar workshop in future for participants to be well versed with the online PMS system, and to   develop KRAs and KPIs.
Positive feedbacks were received from the exercise from participants, from which many of them said that the    workshop has enabled them to understand the PMS online system.
Some have suggested for the PMS team to provide sample drafts of KRA's and KPIs so that they can follow certain guidelines to develop and input a draft KRAs and KPIs.
The PMS capacity building workshop is one of the main activities which is undertaken annually for the implementation of the online PMS system.
Mrs. Kouga said the workshop is intended to train and equip the Online PMS users across a vast number of agencies and Provinces in a given time to fully understand how to coordinate the formulation of KRA's & KPI's of their agency heads in close consultation with their senior management team.