Proposed Changes to the Staff Performance Appraisal Form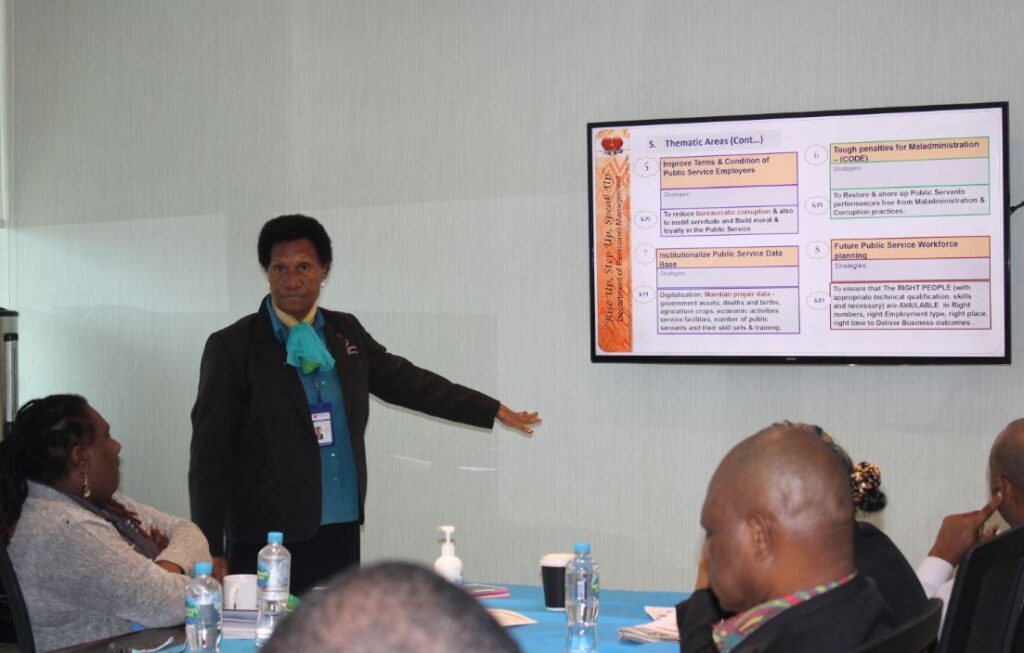 The Strategic Policy Development Division is proposing to have major changes on Public Service Staff Performance Appraisal (SPA) form.
Executive Manager, Ms Aida Yuki in her presentation to the Executive Management Team (EMT) recently, said the Division have proposed to have two separate forms for the two appraisal periods.
The major changes will include; (Read SPA Guidelines to understand the Parts).
· Remove all instructions and revert them back to SPA policy guidelines
· Remove verification checklist (Part I)
· Remove the Training table Part E (1)
· The first review period form only contains Parts A to E
· The second review period form contains Parts A to H
· The first review period form could be used by Short Term Contract Officers
· Removal of Instructions in the section for Certification by supervisor & officer, and
· In Part A, the activities and projects must be linked to the KRAs of the Department/Agency and the officers respective division (s).
· In the proposed first review  period, Parts F,G, H, & I have been deleted because it was deemed that they are not necessary to be included in the first period and would only be applicable in the second review period.
· The only change is that Part H will be moved to become part E in the first period and it will also be the last part, but will remain as Part H in the Second Review Period
· Part I will be removed because that is the work of the HR branch. (Only the checklist has been removed and reference has been made to the policy guidelines).