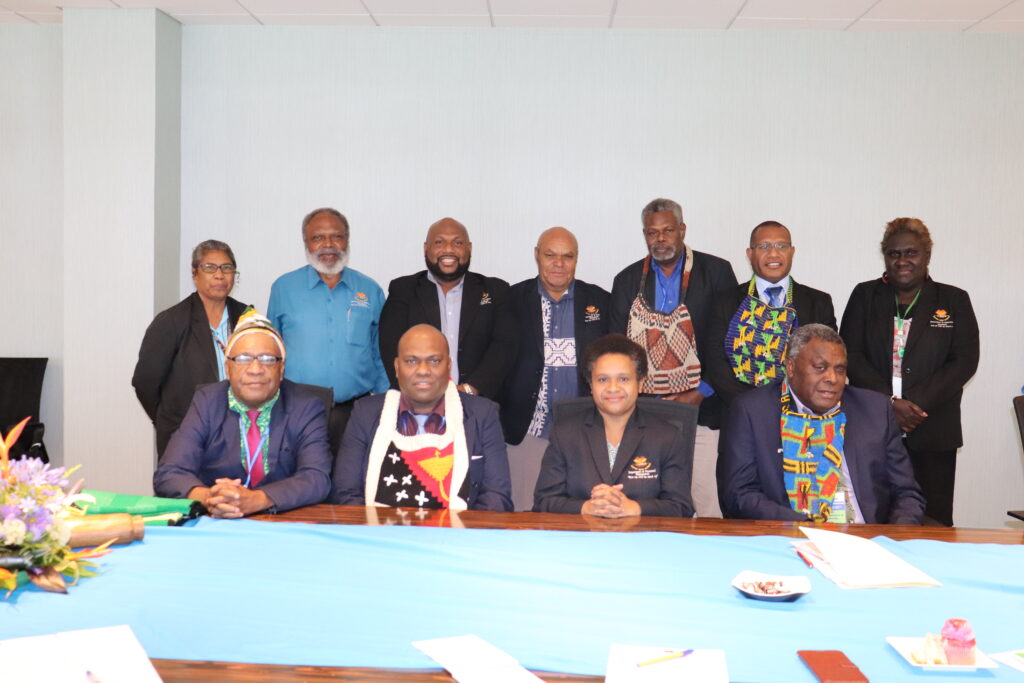 The Department of Personnel Management met with the Vanuatu Public Service Commission (PSC) for a sister agency partnership visit yesterday.
The meeting was for the two agencies to share information and for Vanuatu PSC to learn the PNG Public Service procedures and processes, as the bigger brother in the Pacific.
DPM presented information on the Public Service Business Processes, Recruitment and Appointment Processes, Public Service General Order, Public Service (Management) Act 1995, Agency Heads Monitoring and Assessment processes such as the Online Performance Management System.
Secretary Ms Taies Sansan said, DPM and the Vanuatu PSC will sign a Memorandum of Understanding in future for job exchange program.
"We will be working on a 'Job Exchange' program and if both parties agree on this, public servants in PNG will be going on an exchange to Vanuatu and vice versa. Through this exchange program, Public Servants from both countries can learn from each other to improve service delivery in these two countries", Secretary Sansan said.
The Vanuatu delegation comprises of the Public Service Commission, Vanuatu Institute of Public Administration and Management (VIPAM) and Health and Education department.
They are in PNG on an arrangement with VIPAM and the Pacific Institute of Leadership and Governance (PILAG) after signing a MoU on 12 February, 2021 between the two institutions for PILAG to design and develop two training courses, specifically tailored to meet the capacity needs of the Vanuatu National Public Service.
The two courses are;
1.Executive Diploma of Leadership & Governance (EDLG), and
2. Certificate in Local Government Administration (CLGA).