Welcome Back Public Service Minister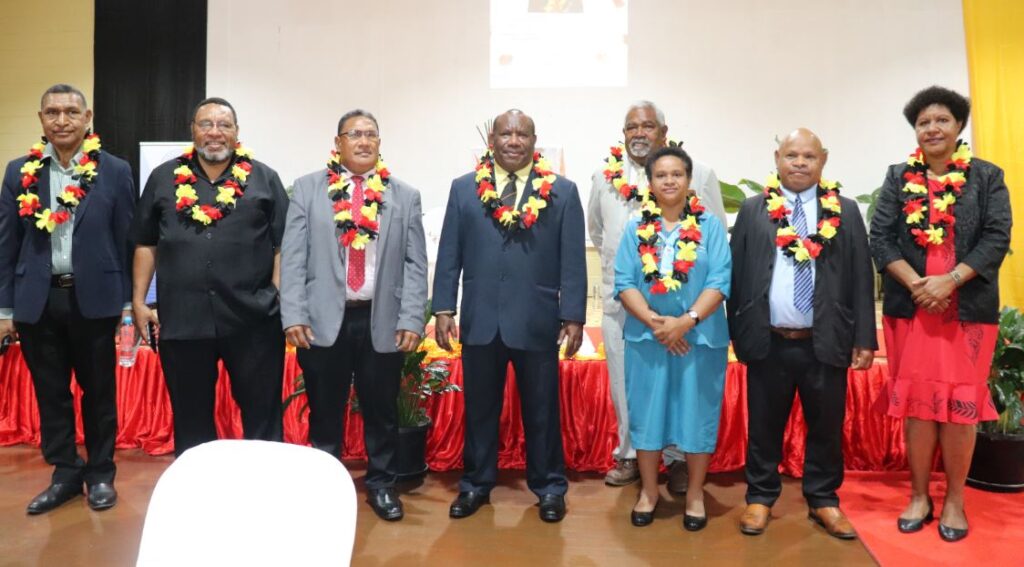 A welcome ceremony was held this month by the three agencies  under Public Service Ministry to welcome the re-appointed Public Service Minister, and Nuku MP, Hon. Joe Sungi in the 11th Parliament.
Staff from the Department of Personnel Management, Public Service Commission, and Pacific Institute of Leadership and Governance (PILAG) gathered at  PILAG for the welcome ceremony, later the prayer dedication by Pastor Tony Dalaga from the AOG Cornerstone Church in Port Moresby.
Minister Sungi said he is looking at working with DPM, PSC and PILAG to fix the Public Service performances.
He said Public Service has been in the spotlight by MPs and the Prime Minister for non-performance.
Minister Sungi said this is a challenge for him, and urged all the public servants to work towards fixing it.
Minister Sungi said that while he plans to continue the work he has left before the 2022 National General Election, he is committed to take on new challenges to revamp and fix the Public Service system.
 Firstly, is to look into addressing the welfare of  public servants, in terms of making housing a condition of employment or by giving housing allowances that is equivalent to the housing rate.
"This needs to be tabled in Parliament so people must know that if you want to talk about the performance of public servants, you need to talk about their welfare as well," said Minister Sungi.
He added that when public servant's welfare is addressed then they will perform well.
The Minister also said that Governor's and MP's should not be complaining to DPM and PSC for the poor performance of public servants.
He said they should be working closely with their Provincial Administrators and their District CEOs to ensure public servants in the districts and provinces are working, while Departmental Heads in Waigani perform to their utmost best by working with their staff to ensure a smooth delivery of services to the people.
Minister Sungi is also planning to review the current retirement age of 65 years old.
He said Public Servants need to retire early and enjoy their retirement benefit by owning their own homes and such.
Meanwhile, he said he will spend more time in the office and ensure public service is fixed.