'Embrace Equity' – National Women's Day Message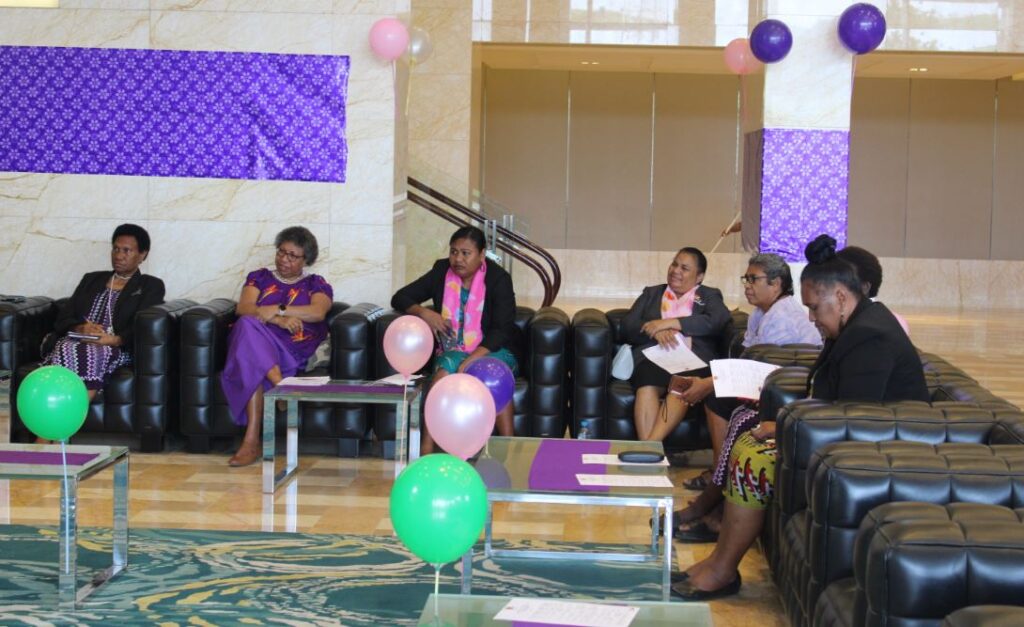 Guest speaker of the National Women's Day celebration at CGO, Acting Secretary from the Department of International Trade and Investment, Ms Jascinta Warakai-Manua whilst thanking DPM for hosting the event, said the motto for this year's celebration was "Embrace Equity".
Ms Manua said this is part of the ongoing effort centered to raise awareness on the lack of equal opportunities.
 The United Nation's theme for this year is 'Digital Innovation and Technology for Gender Equity, Highlighting Gender Gaps in STEM (Science, Technology, Engineering and Mathematics) Education and Careers, and Calling Attention to the Online Harassment many women face.
Ms Manua said online learning and digital activism have expanded rapidly, creating an unprecedented opportunity for empowerment of women and girls.
She further stated that advancement of technology has its negativity, one which introduces new forms of inequality and heightened threats to women's rights and well-being.
"Today is a time for us to highlight achievements made by women, but also an opportunity to become better informed and collaborate and brainstorm about the path forward" said Ms. Warakai-Manua.
"To make sure that different views and needs are fairly captured, let us not leave others behind who can make that difference, by mentoring and coaching others within your space to enable a more equitable institution and allow fairness and justice to prevail globally", she said.
The PNG National theme for 2023 clings to the  international theme, which is 'Digital Innovation and Technology for Gender Equality', as it is also one of the Government's priorities to transform PNG through Digital   Technology that aligns to the priority theme for this year's 7th Session on the Commission on the Status of Women, which is the "Innovation and Technological Change and Education in the Digital Age for Achieving Gender Equality and the empowerment of all women and girls'.
The National Women's day celebration ended with panel discussions from mostly top executives and bureaucrats from other agencies that joined DPM at the event.