HR Managers Trained To Formulate KRA's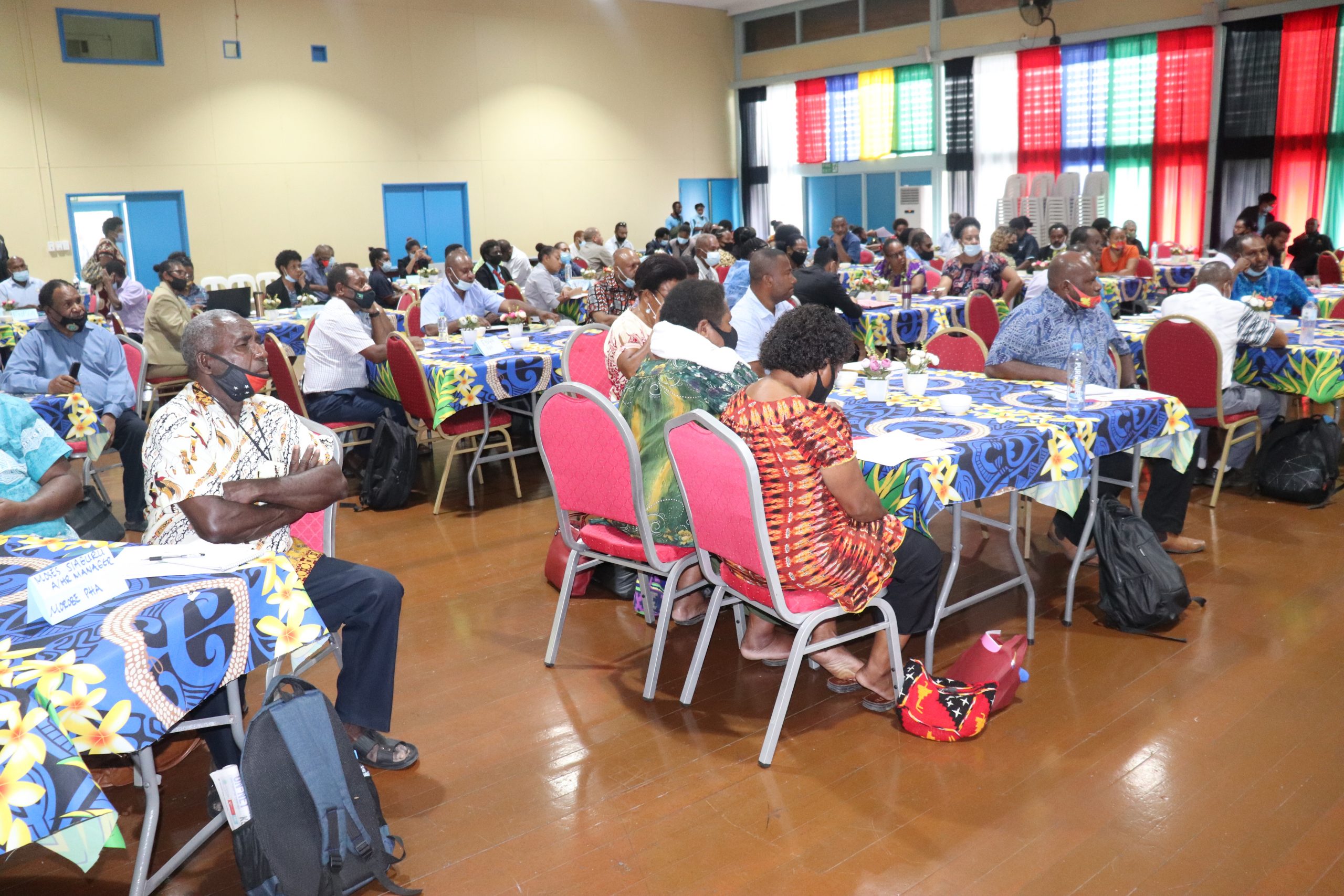 The 2 day workshop aimed at training HR and Planning Managers of line agencies on how to formulate and write Key Result Area's (KRA) has seen a good number of participants from line agencies attending the workshop.
Deputy Secretary Executive Resourcing Services Vele Ravugamini in addressing the participants said, compliance has been the challenge hence the importance of assisting line agencies to ensure the Performance Management System  is properly addressed the proper formulation of KRA's which are captured in the system to ensure agency heads are appraised.
Mr. Ravugamini told participants that KRA's are mandated functions of respective agency heads and that is why it is important that officers who are tasked with the job of ensuring KRA's are formulated and uploaded into the system know how to correctly formulate them. 
"Compliance has been very poor when it comes to addressing agency heads. So compliance has been the main issue we have been faced with. The system has been developed and running but it is only compliance issues". 
Mr Ravugamini urged all participants to learn as much as they can during the 2 days of the workshop which in turn will assist agency heads to complete the PMS system as required under their contracts.
Mr Ravugamini said, DPM is mandated to assess performance of agency heads. It is anticipated that at the end of the workshop participants will produce draft KRA's for their respective agency heads for 2021.