Groundbreaking of Public Servants Housing Project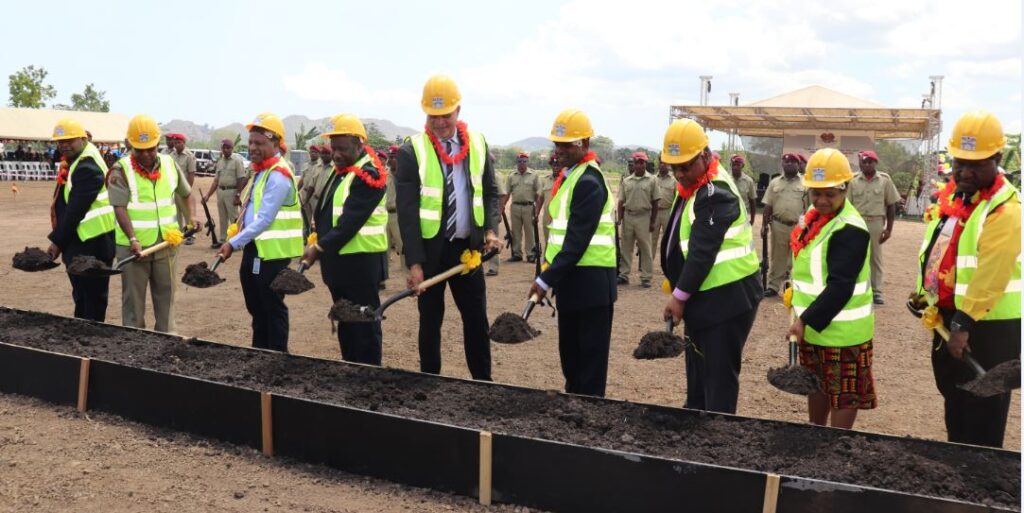 The long awaited public servants housing project has recently been launched at Bomana Portion 1212.
Acting Prime Minister, John Roso officially launched the ground breaking ceremony.
Guests who also attended includes Public Service Minister, Joe Sungi, Housing Minister, Dr Kobby Bomareo, Community Development, Religion and Youth Minister, Jason Peter, PMNEC Secretary, Ivan Pomaleu, DPM Secretary, Ms Taies Sansan, Finance Secretary, Dr Ken Ngangen, Housing Secretary, Benjamin Samson, and other invited guests and partners.
Ms Sansan who gave the welcome and opening remarks said the Whole of Government Public Service Housing Project is a milestone project that DPM through a Whole of Government approach will deliver though a Public Private Partnership (PPP) Home Ownership Model program.
Secretary Sansan said the state will partner with the International Finance Corporation (IFC) under the PPP arrangement.
IFC's engagement will be through the Financial Advisory Services Agreement (FASA) of affordable housing.
"Through FASA, an efficient business model for the development of affordable housing project is facilitated under the PPP framework", said Ms Sansan.
The project will see over One Thousand (1000) Allotments that will be built.
It will consist of two to three bedroom houses, targeted at the low to middle income earners of which the majority of Public Servants fall under.
Acting Prime Minister and Deputy PM, John Roso applauded DPM for taking an holistic approach to look at the public service housing.
"We need a Whole of Government approach to the housing issue, if we want to address the issue of housing", Roso said.
Roso said the National Government will continue to support DPM to address public servants housing issue, but demands performance from the public servants.
Meanwhile, Public Service Minister, Joe Sungi said for Public Servants to perform to their utmost best, the government must support them by giving housing allowances or provide housing.
Minister Sungi said this housing project will not be a failed project, and he's looking forward to work with all the partners to ensure the project is delivered.