Housing Products Presentation to Housing Committee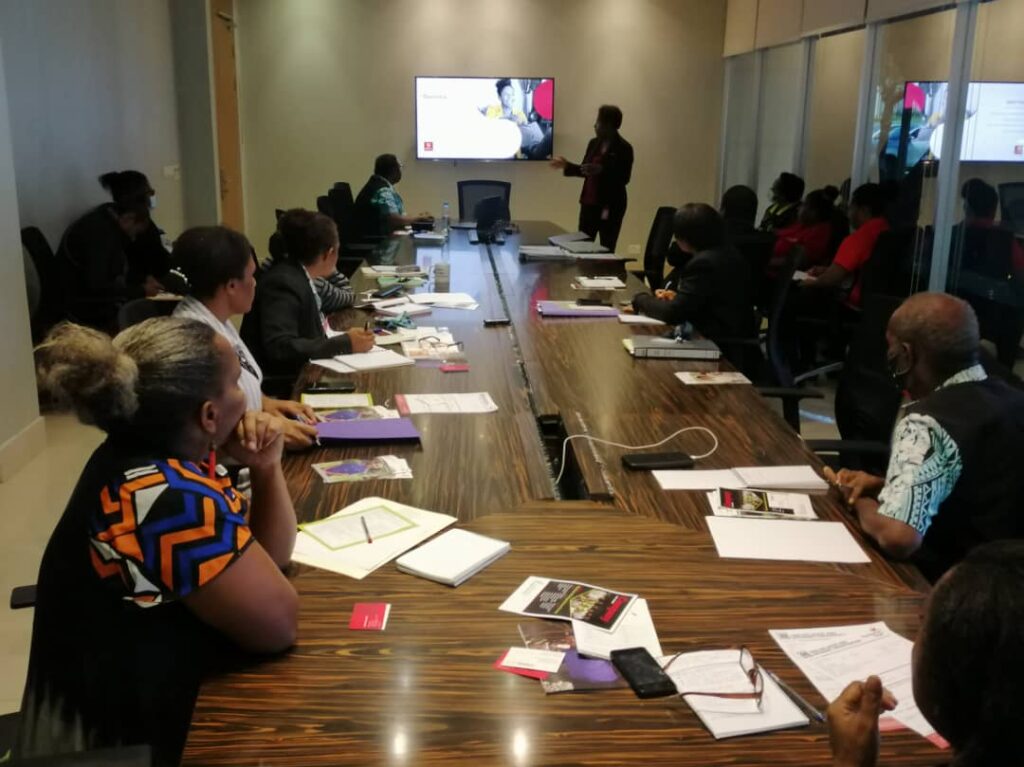 A number of key  organization's that can assist staff of DPM to own a home were part of teams that made presentation to the DPM Internal Housing Committee on the 28th of July.
Nambawan Supa Limited, Nambawan Super Savings and Loans and Kina Bank made presentations to the Housing Committee as part of efforts to look at ways of assisting staff cross the line in terms of the process towards owning a home. 
The teams were invited to make a presentation on their products that relate to taking out a housing advance or a housing loan.
Nambawan Supa Saving and Loans also made a presentation on one of its products which is geared towards saving for a housing loan or saving towards building your own home.
Nambawan Super Officer, Ms. Beatrice Wabianik in her presentation told the committee that the housing advance by Nambawan Super assists members to apply to use as equity or to build a property, however, it has to be repaid as it is loaned against members superannuation entitlements.
Nambawan Supa Savings and Loans Officer Ms. Haylene Paliou who made a presentation on one of their products which is aimed at saving towards purchasing a home said, their Home Equity Savings a product that members can use towards an equity for a home loan or simply to use the funds to purchase a home.
Ms. Paliou explained that the product attracts a 15 percent interest which is paid after 3 years on a K300 fortnightly deduction. Kina Banks Freda Sinen who also made a presentation on how to obtain a home loan from Kina Bank provided an insight into how housing loans can be obtained and the requirements that the bank requires from those intending to obtain loans.
Chairlady of the DPM Internal Housing Committee Mrs. Nancy Levi said, the aim of the presentations was to give the Housing Committee members an understanding of how various organizations whose  products can be accessed by public servants as Housing Committee works towards providing information to staff to assist them own homes, when Public Service Housing projects which come on stream.
 "With the whole of Government Public Service Housing projects at Duran Farm and portion 1212 at Bomana in the pipeline, the aim is for the committee to come up with guidelines and policies to help staff access financial eligibility as part of the process towards owning a home", Mrs. Levi said.