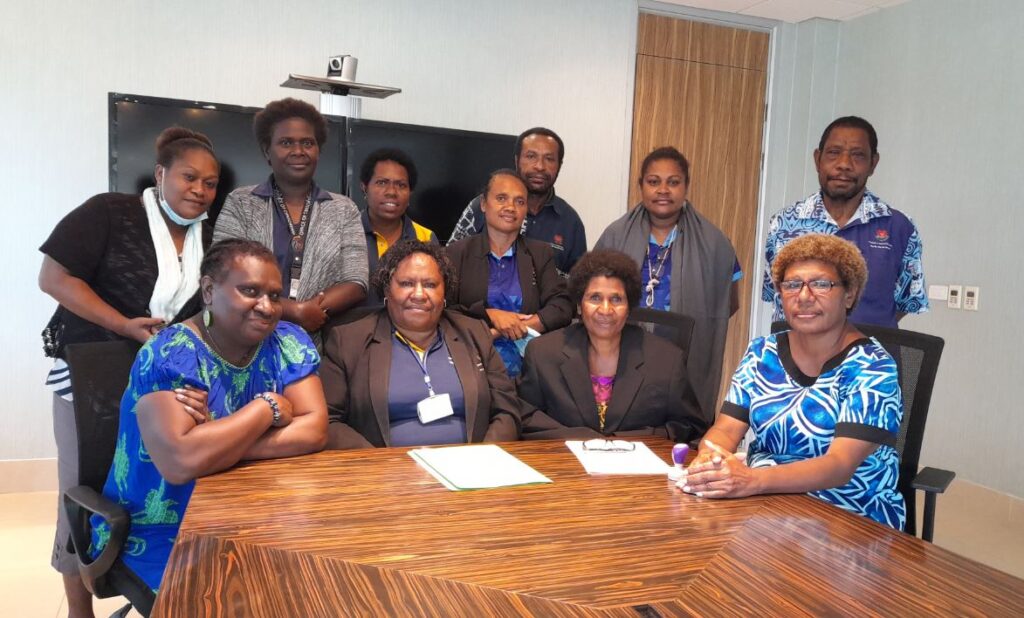 One of the long-serving dedicated staff of the Department of Personnel Management Ms. Velina Ivuyo exits the Department after 30 years of her service to Public Service.
Ivuyo hails from Tufi in Northern Province.
She joined the department in 1990, at the young age of 26 as a Data Entry Officer at Payroll, and is still at the Payroll Section until her exit on March 29th of this year.
Ms. Ivuyo's last message is for the young officers at DPM to learn knowledge from the experienced and senior officers.
"Passing down knowledge is important for young ones to learn and carry on the legacy in public service, for service delivery," said Ivuyo.
"However, none of the new ones have knocked on my table and ask to know information," she said.
Ms Ivuyo also encouraged young public servants at DPM to concentrate to enhance their careers, instead of looking for jobs with higher income to start their careers.
DPM National Agencies Director Ms. Roselyn Wrakuavia and few HR and Payroll staff were presented to witness signing of her Deed of Release and farewell Ms. Ivuyo.
Wrakuavia said, Ivuyo's voluntary retirement at the age of 56 years is a big loss to the HR and Payroll section in particular.
"We have a big gap that has to be bridged especially at the payroll section now."
She said a lot of people at Payroll and HR have learnt a lot from Ms. Ivuyo and she has left a legacy at the department.
Meanwhile, Ms Ivuyo said after serving the Department and Public Service for 32 years, she is happy to leave.
She is encouraging all DPM staff to serve with their heart, so they can be career public servants. Her Deed of Release was signed on the 29th of March, 2022, which has also seen the end of her career in the Public Service and DPM.