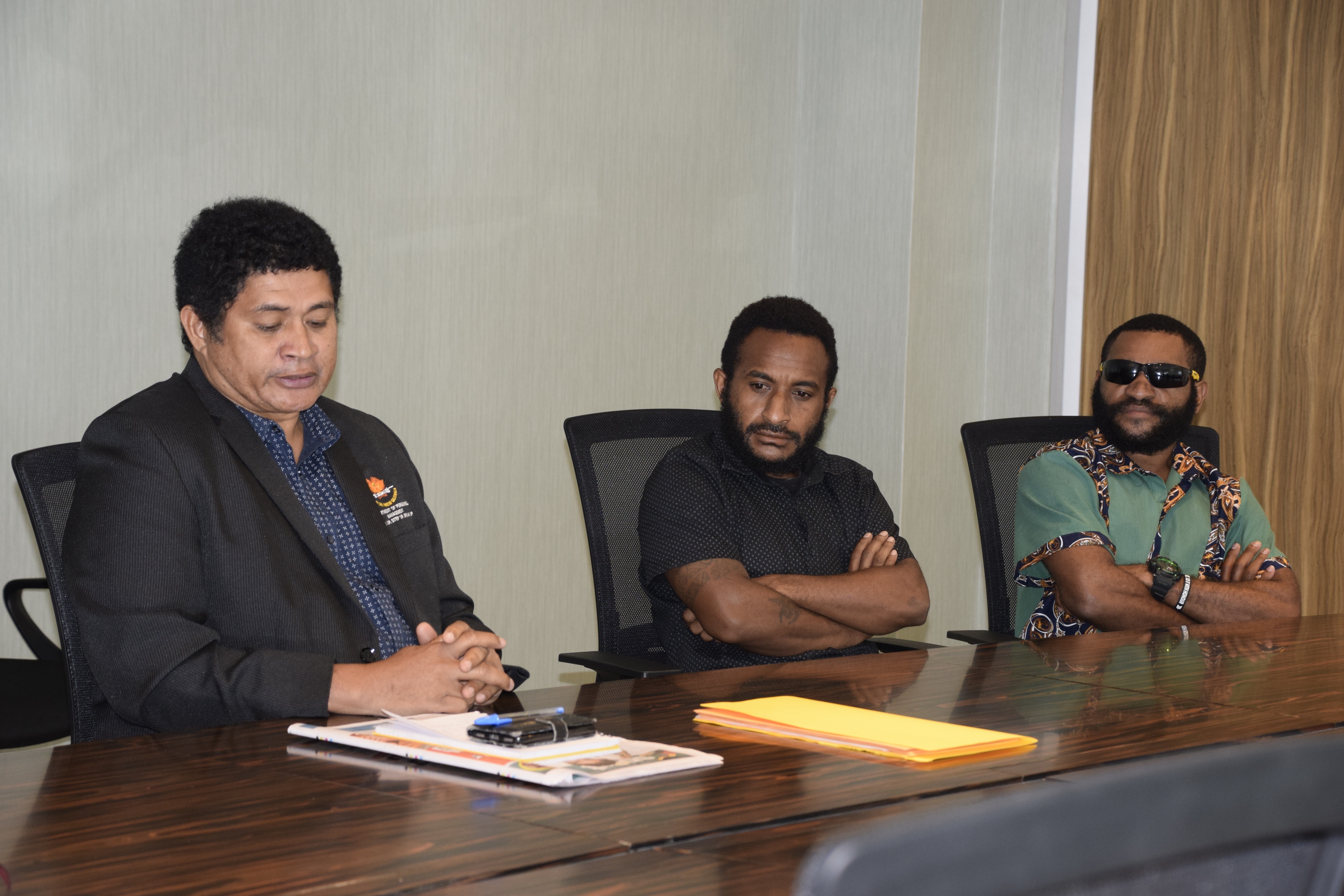 Four final year students from the University of Technology completed their 6 months internship training with the Office of Government Accommodation and Public Service Housing as part of their course requirement to complete their respective programs.
"Translating theory to practice is a challenge that all of us go through. In PNG its competitive to find employment but don't be discouraged, focus on what you want," said acting Deputy Secretary for Executive Resourcing Services Mr Vele Ravugamini.
Mr Ravugamini thanked the students for providing much needed assistance to the division and encouraged them to stay focus and engage.
"Different people go through different challenges but there is another path that God has planned for you," said Ravugamini.
The four trainees are Ezekiel Peter, Maryanne Porika, Joel Walano and Samuel Paita.
Miss Maryanne Porika, on behalf of the trainees, thanked DPM for the valuable advice, shared experiences and shared knowledge which will assist them in their remaining study time and in future endeavors. DPM organized a small lunch, token of appreciated and certificates for the trainees for their time assistance to the department.