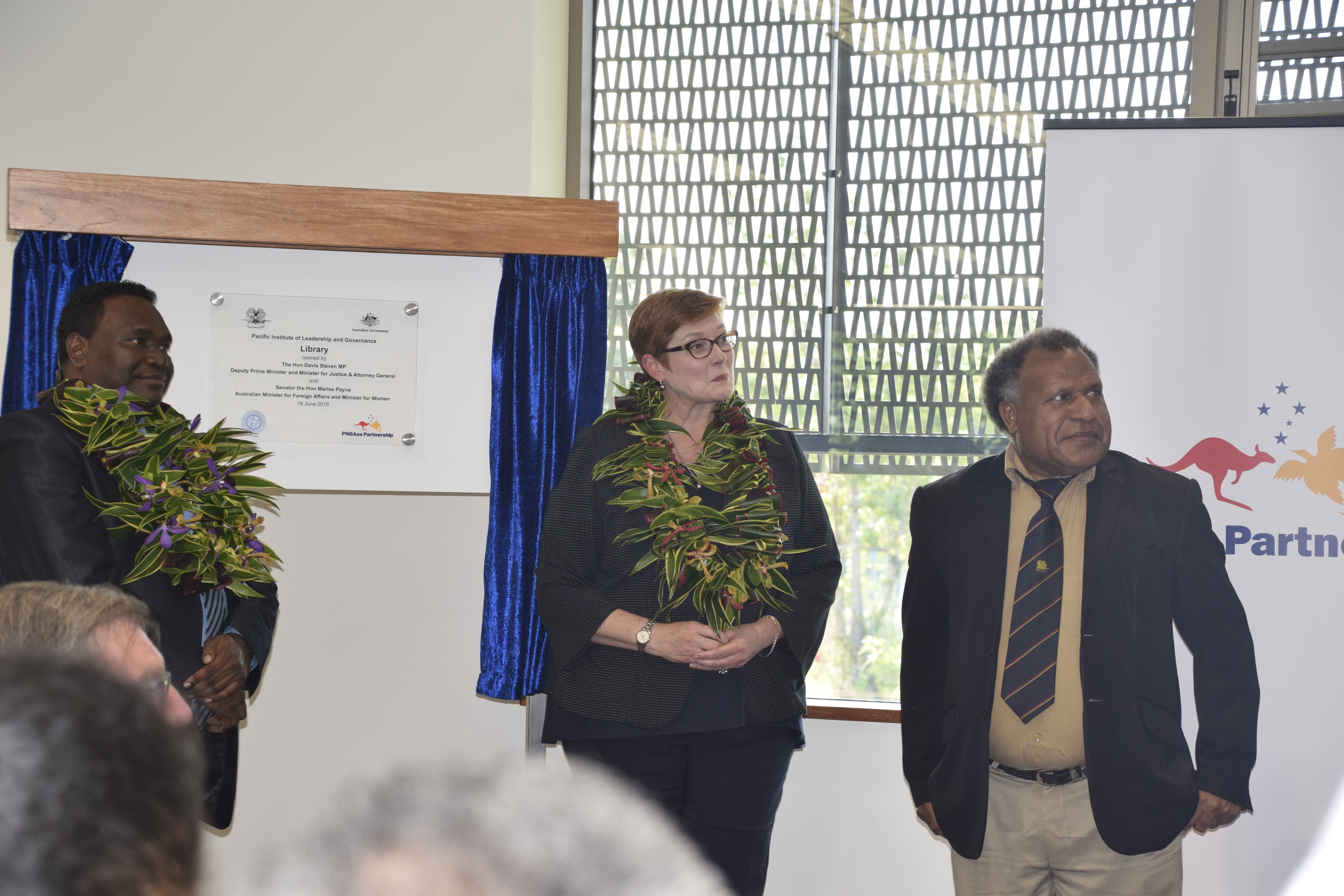 Many years ago PNG used to have libraries in most schools and provinces but most have been shut down due to lack of funding to maintain them and books being outdated said Public Service Minister Westly Nukundj when welcoming development partners and Australian Foreign Affairs Minister and Minister for Women, Marise Payne, Deputy Prime Minister and Minister for Justice and Attorney General, Davies Stevens, to the opening of the Pacific Institute of Leadership and Governance library opening ceremony.
"Technology is having a major impact in the lives of our people and in order to have an up to date library in an institute like PILAG is a bonus for the public servants in the country," said Nukundj.
"PILAG has been committed over the years in development and training of high performing public servants throughout the country," he said.
In the library there is a section given to 'The Russel B. Trood Collection' where late Trood's personal book collection is kept.
Russel Brunell Trood (5th December 1948 – 9 January 2017) was an Australian scholar and politician who is held in high-regard for his distinguished academic career, passion for public service and foreign policy expertise.
Professor Caitlin Byrne, Director for Griffith Asia Institute and representing late Trood family described late Trood as a leading Australian thinker on international relations. He inspired generations of tertiary students as a teacher at the Australian National University and Griffith University, and was often relied upon by community organizations, public sector agencies and politicians as a trusted foreign policy adviser.
"The Russel Trood Collection was gifted by his family to the Pacific Institute of Leadership and Governance to honor him and his wish," added Prof Byrne.
Minister Payne acknowledged the continued partnership between PNG and Australia and promised that Australia will remain steadfast to PNG.
"I am pleased that its vision of teaching future leaders continues today through the Pacific Leadership and Governance Precinct," said Minister Payne.
Payne was delighted to open the new library as well as launch the Russel Trood Collection.
"I am delighted that my friend and colleague, the late Senator Russel Trood, donated his professional and personal library to PNG."
Minister Payne was emotional when she described late Trood as one of Australia's finest policy minds.
Deputy Prime Minister Davies Stevens stressed that PILAG has a legacy of training capable leaders within the public service in PNG.
"A breed of new generation leadership. Leadership that embraces ethics and commitment in service for our people. Not only in public service but in all sectors of society," said Stevens .
"No amount of legislation will be effective without a change in attitude," said Stevens. Stevens added that a change in how we perceive right and wrong and a simple commitment to doing the right thing, making PNG a better place, taking back our nation and restoring it to a position where we can advance and progress for the better future for our people.